A quick trip to New York Fashion Week Part One: Street Fashion Weekend
A
nother Fashion Week has come and gone and through the flurry of fashion shows, photographs and video we now know what Spring 2014 is going look like in terms of style and it looks pretty good. I know this not just from my eyes being glued to mbfashionweek.com but also because I got to be there! My trip was short but nonetheless sweet. But I must admit the going to New York for Fashion Week wasn't my idea, it was actually my friend Heather who suggested we go up there for a weekend with our cameras and see what we could get. We had no press passes and no inside connections, it was all going to be an improvised adventure in which we ran around New York from fashion show to fashion show seeing if we could get in and watching others do the same. From subway rides and celebrity encounters to getting access to the Diane Von Furstenberg runway show, the experience was nothing less than awesome.
Despite my trip being short, every day I filled my camera with images of fashion moments on and off the runway, which with it being New York Fashion Week you can guess my camera got pretty full.  For the sake of organization and sanity I'm going to split this up into a two part series which I'll kick off with some NY street style.
So one of the best parts about Fashion Week in New York is that that the fashion isn't contained to just the runway, it spills out into the streets making what you see  outside places like the Lincoln Center just as interesting and inspiring as what you see inside.
Day 1: Lincoln Center
It was the first day and there was no time to waste. We packed up our cameras and headed out on the subway to Lincoln Center where a large majority of the fashion shows are held. The crowds had already gathered and there wasn't a shortage of photographers or people to photograph. I'd never shot street fashion before and asking people to stop what they were doing and pose for me was nerve wracking at first, but that feeling soon faded when I started seeing too many outfits I couldn't stand not to photograph.
Day 2: Derek Lam
Sadly we were denied access to this particular fashion show, but as you'll see the one we watched while people arrived was a satisfying alternative.
Even the photographers were working their own style.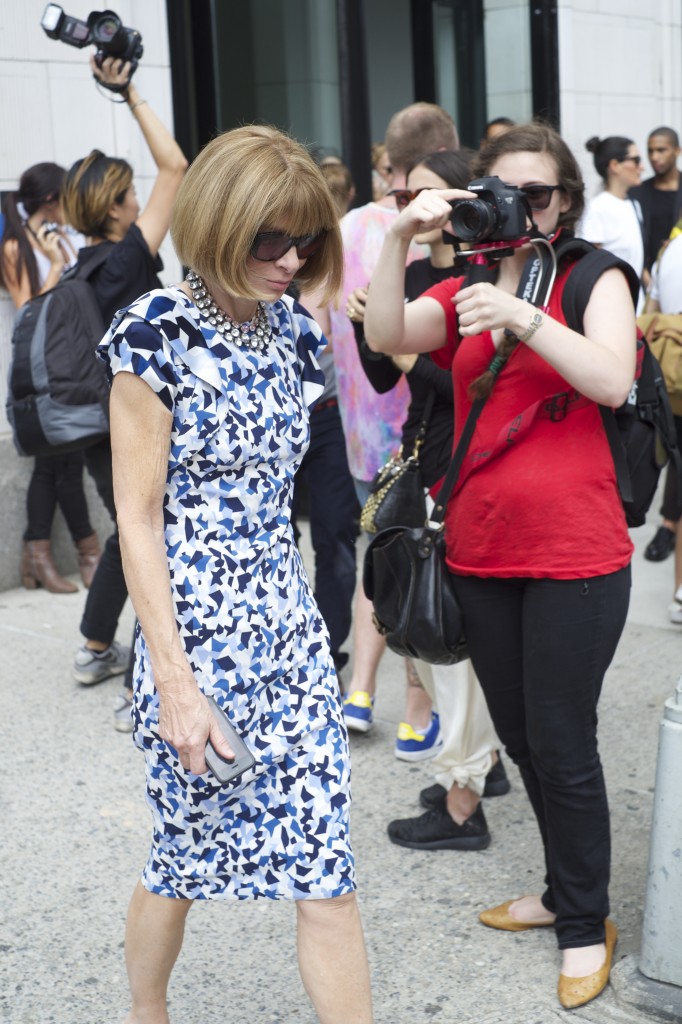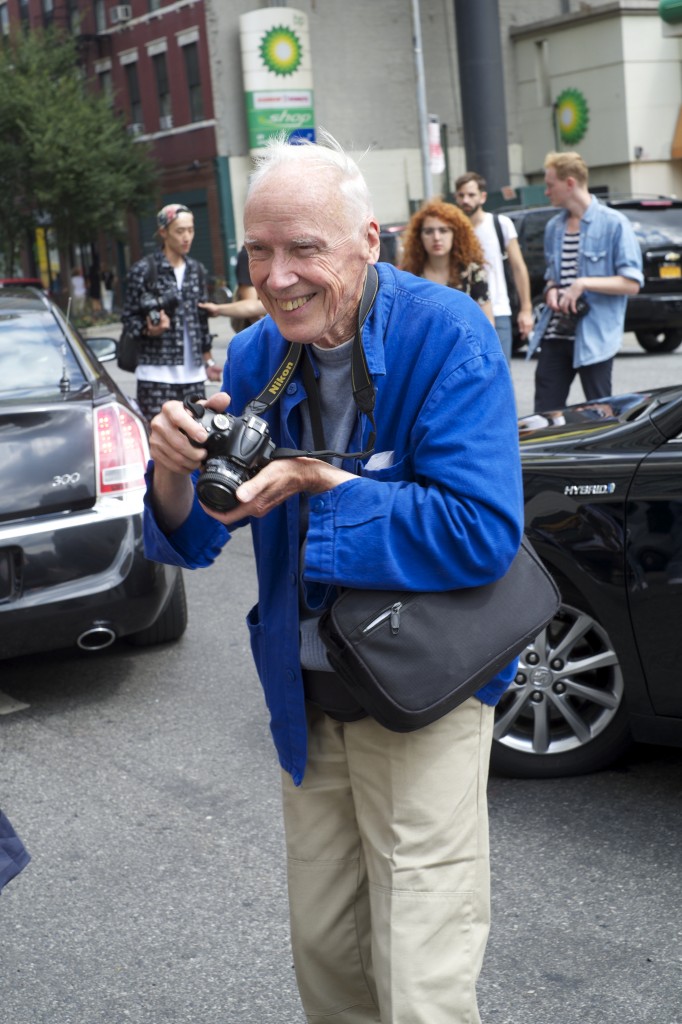 And who's this? Oh just Anna Wintour (omg!) and Bill Cunningham, you know the chief editor of Vogue Magazine and the guy that kinda started the whole street fashion photography thing.
So are you a little bit inspired? I hope so, because the whole experience was inspiring for me and I'm so happy to get to share with you guys what I came back with.
 This is only a fraction of the pictures I got. If you want more street style shots from NY check out our Flickr