D StyleSheet 1st Anniversary Party-TONIGHT
I
f you're as obsessed with D StyleSheet as all of us are here at YouPlusStyle, then you won't want to miss their very first anniversary party at CUSP Neiman Marcus Northpark tonight.
Besides the obvious great fashion that will be floating around, there will be drinks, music, and the prospect of some serious shopping.  While you're there, take time to get to meet the brains and talent behind StyleSheet, Scot and Kristi Redman.  Not only are they two of the nicest people in the business, but they are also related to the incredibly talented Shana Anderson, another fabuolus photographer about town.  (The more fantastic photogs you know, the better. Isn't it a drag when you find party pics where your eyes are half-closed? Make friends, people. Make friends.)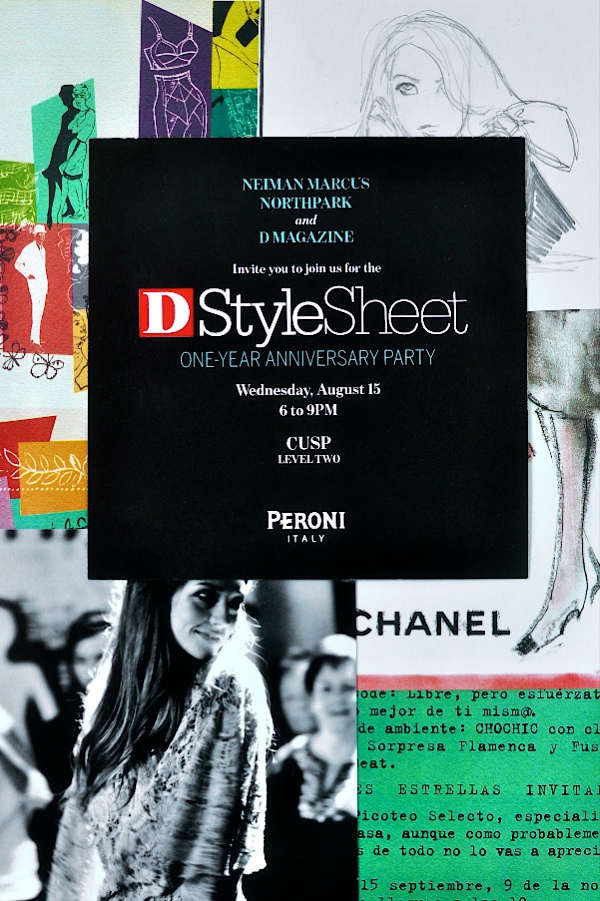 StyleSheet is the premier place to find real, inspired, and authentically Dallas fashion.  Come out tonight and see why one year after making the jump from Hilltop Glossy to D, this duo is keeping our city on the map for lookin' good.
(featured image via D StyleSheet/Kristi and Scot Redman)