Ming Wang: Fashion for REAL Women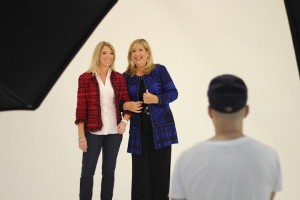 M

ing Wang

.  It's an unforgettable name, with something even more unique than the moniker-a passion for catering to real women.  Several other national brands have tried this approach: The Dove Campaign for Real Beauty and the Skinny Girl Shapers come to mind, using real women to represent the products.  Ming Wang takes this one step further-actually meeting with these women and educating them on the brand.  How do I know this?  Ming Wang Knits invited me to take a peek at their cutting edge approach called I Am Ming Wang and why it works.
Last week, Ming Wang flew successful women from all over the country into Dallas for several days of the royal treatment.  These women were chosen for a myriad of reasons: some are boutique owners who carry the Ming Wang line, some are long-time fans of the brand, and some are just fashion devotees.  A fun mix of ages, sizes, and backgrounds, these women were wined, dined, and massaged into the right frame of mind for the  I Am Ming Wang Fall 2012 Look Book photo shoot.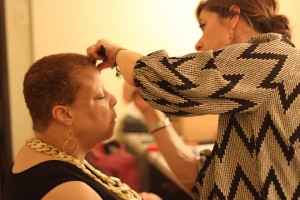 Though admirable, I wasn't sure at first about a brand using real women instead of amazon, glossy models for their photos.  We are comfortable with the models who make us feel inferior.  We are used to the unattainable measuring stick of gorgeous airbrushing.  We like gawking at supermodels with perfect teeth, breasts, and pouts.  Right?  Well, I have to admit, seeing real women in the clothes made an impact on me. A big one.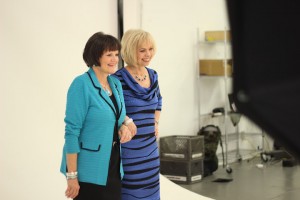 This is what the real customer looks like in the fashions.  Even living in Dallas, we don't see supermodels on every corner rocking the trends.  We see women who are five feet tall.  We see young girls with Kardashian buttocks and beautiful smiles.  We see tall women who are over the age of 50 and not a size zero.  We see the reality.  And you know what?  I like seeing the reality much better!
While joining these lucky women after their photo shoot at a spa day courtesy of Ming Wang, I was privileged to hear their stories.  They want to look good and feel confident.  And they don't want to waste time trying to look like Heidi Klum to do it.  Ming Wang is designed to be a  classic chic look that gives model confidence without having to change a thing.  These clothes are carefully constructed to flatter a woman's body, no matter what size she is.  They are meant to be staples in a woman's closet for years to come, alongside some fun, trendier pieces.  How can you argue with practical style that flatters everyone?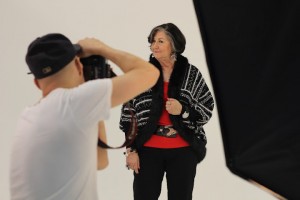 (Find Ming Wang at Malouf's, Dillards, and local boutiques across the U.S.)Though I'd never tried on Ming Wang myself until the day of the photo shoot, seeing how incredible the clothes looked on women from their 20's all the way up to their 70's really impressed me.  It's real.  And I can get behind a brand that is motivated to highlight real women, real style, and real beauty at any age or size.  It's comforting to know that someone like Heidi Klum and the average woman can both look stunning in Ming Wang.  Talk about a confidence booster.