How to Wear Mint Green
M
inty fresh fashion is everywhere these days.  From clothing and accessories to walls in our homes, mint is having a stint as the hot color for spring and summer.  Universally flattering on most skin tones and plays well with most colors in the box….what's not to love?
Here are a few ideas to make you fresh to death with this cool color:
1. Pair it with navy. Navy can appear too nautical with other color combos, so mint green tones down the military sea scavenger look and makes it all class, all day.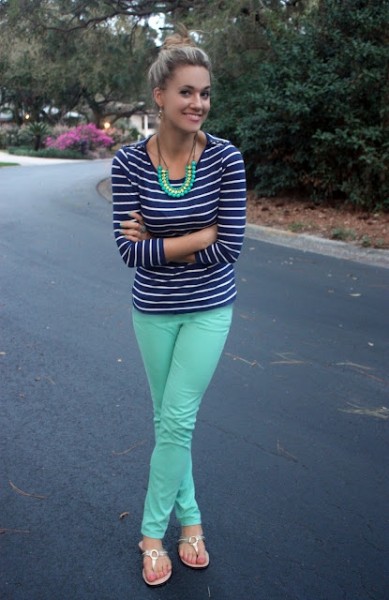 2. Make mint friends with other pastels.  Pink, lavender, light yellow-all the Easter eggs colors are soft and pretty with mint green.  Color blocking is a good idea here, so choose one other pastel and create your look.  Too many pastels and you'll look like your old Laura Ashley bedding.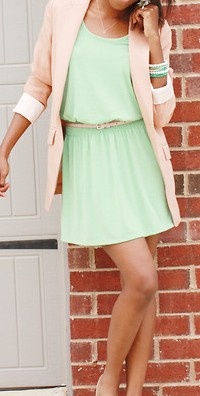 3. White + Mint = "Mint to Be".  Don't these looks just scream refreshing and classic?  You can never go wrong adding a white shirt, skirt, or pants with something mint green. (Make sure you keep the Tide To-Go pen handy, though.)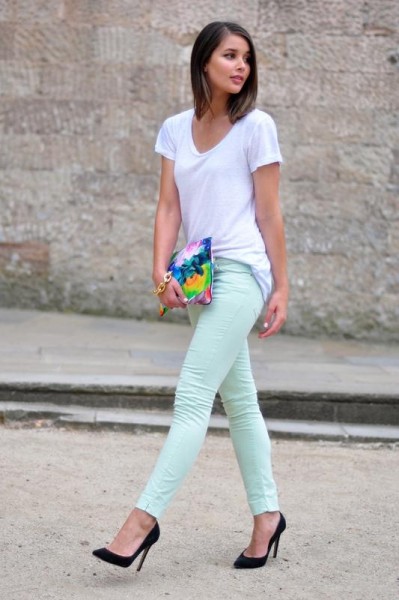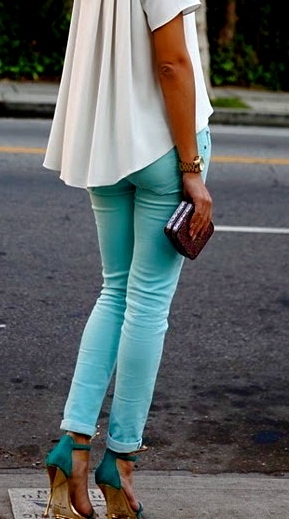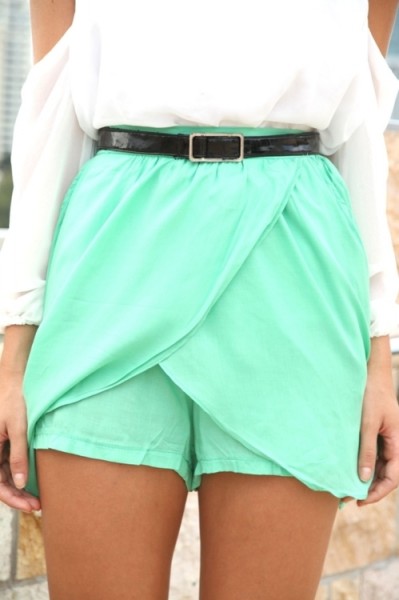 4. Go Mint-al.  Accessorize with mint green to make a small but bold statement.  Mint green earrings, rings, bracelets, and necklaces (like this House of Harlow stunner,)  add just the right pop of color without distracting from your overall ensemble.  A mint green handbag looks stunning against a little black dress or black pants.  Mint green shoes are an unexpected way to incorporate this hue into your wardrobe, and it's sure to get you a few genuine compliments. (Have you seen these super cute mint green running shoes for $39?)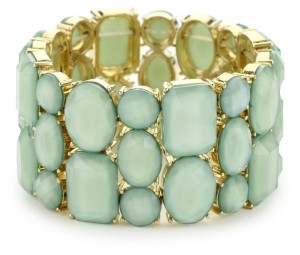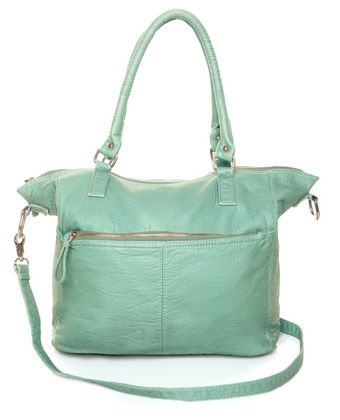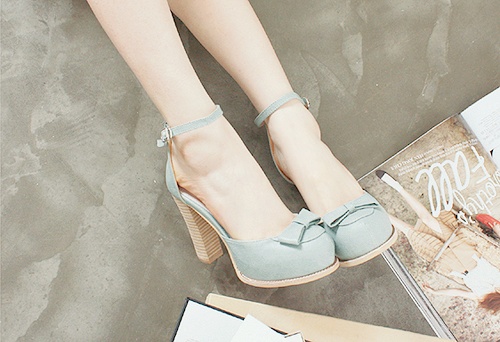 5. Double Mint: Double Your Pleasure. Mint on mint isn't a fashion crime…it's actually very lovely.  If you're a risk taker, I recommend you give this a try.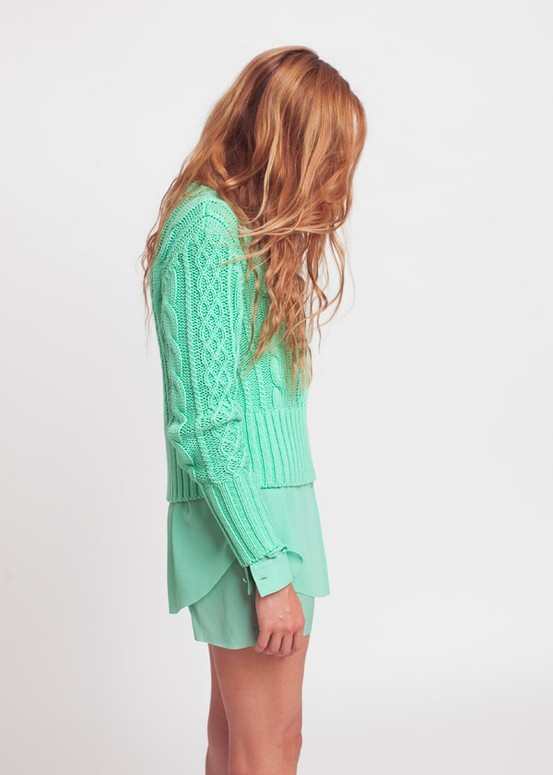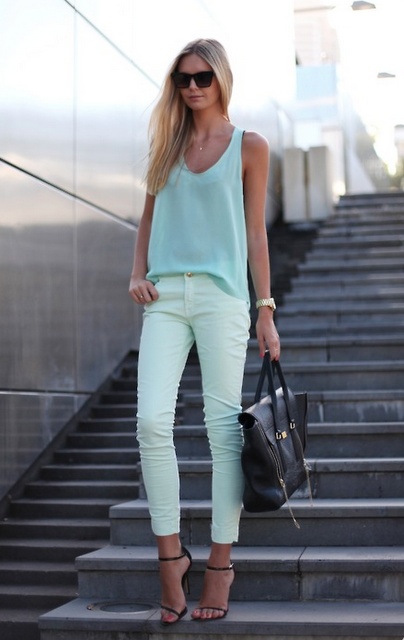 (All images via)