Stacey Schieffelin talks about empowerment through sharing with Dallas' Fashion Group International
T
his past Wednesday afternoon a group ladies of Dallas' chapter of Fashion Group International arrived at Champagnes Luxe for lunch and a chance to hear Stacey Shieffelin speak about her success and experiences in the fashion industry. To put into perspective what a great opportunity this was let me share with you a brief explanation on who Stacey Shieffelin is.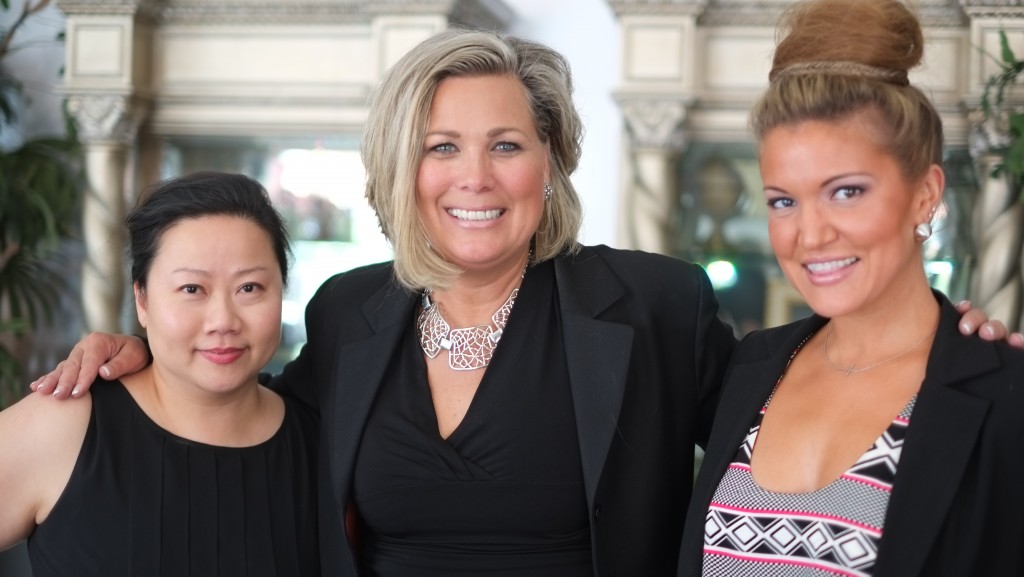 "Stacey Schieffelin, founder and president of ybf (your best friend), has engineered a 16-year record of success in direct sales on the HSN (US),QVC (UK) The Shopping Channel (Canada) and TVSN (Australia) that has built a loyal, worldwide consumer base of women with cosmetic and apparel sales in excess of $150 million! Stacey forges a highly personal relationship with her consumers, guiding them on their journeys to self-actualization and fulfillment using the power of beauty. As a former Ford Model for 20 years, renowned beauty expert and highly successful entrepreneur, she is frequently sought by national magazines such as Self, Glamour, Allure, ELLE, Good Housekeeping, Marie Claire and Fitness, and has been featured and quoted in countless beauty books. Stacey was named one of "America's Power Women" by Ladies' Home Journal. She was honored to ring the opening bell of the New York Stock Exchange in celebration of the POWER of women owned businesses-via" She also sits on the board of directors of  Fashion Group International.
This is a woman who's brain you want to pick.  But through all her success Stacey has remained grounded, joyfully sharing her professional knowledge and message of confidence with women around the world. Her message is simple, in order for women to empower themselves individually in business and in life, they must work to empower other women through sharing and support. Women have limitless potential for success, but that success takes teamwork. Throughout her presentation Stacey shared with F.G.I. the statistics that prove the power of women in business, and the trend is just getting started. But again, throughout the sharing of statistics and personal learning experiences her message remained that women's continued success in the world of business relies on their support of each other.
The best thing about yesterday's luncheon is that it wasn't an event where you just sat quietly and let the speaker speak and then have a nice little Q&A at the end, no yesterday was fun! Stacey was all smiles and laughs which were contagious and no one felt hesitant to talk to her or the rest of the F.G.I. group. One of the strongest moments of the afternoon was when Stacey went around and had all the women share their occupations and aspirations, during this time and afterwards you could tell that the concept of community Stacey had been talking about was coming to life among the women.
In the end, hearing Stacey and other members speak about their experiences and goals further reinforced Fashion Group International's mission of providing its members with insight to the business world of fashion. The insight Stacey shared with F.G.I. members on Wednesday left everyone feeling empowered and every women there, from the teachers to the entrepreneurs, walked away with more confidence in themselves and their goals and a greater knowledge in how to achieve them.
see more photos from the F.G.I. luncheon on Flickr