Products We Love: Abeeco Pure New Zealand Bee Venom Mask
A
lot of great things come from New Zealand. Hot guys, Marlborough Sauvignon Blanc, bungee jumping, that cute kiwi bird, hot guys… and now I have another reason to be grateful for the land down unda.
The Abeeco Bee Venom Mask is a combination of natural elements of New Zealand bee venom and Manuka honey, OR (this is the description that really caught my eye) the natural alternative to Botox. I'm not totally naïve, I know nothing can perfectly replicate Botox's painstaking process (not yet anyway), but if something could even come close I would certainly give that a try!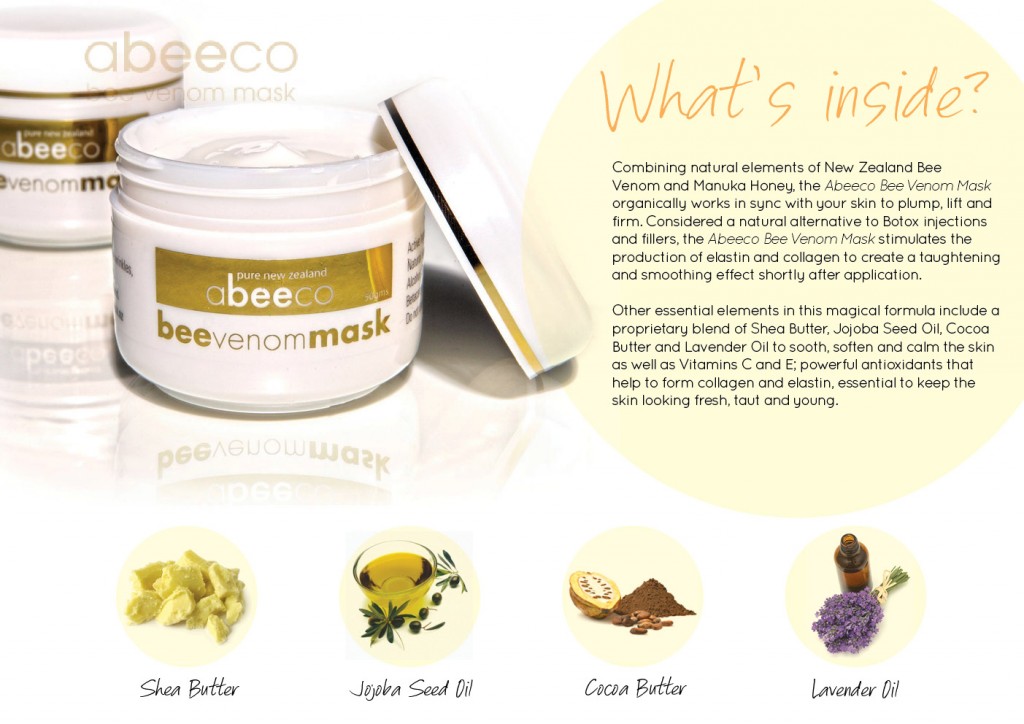 While I've never had Botox, I know what the results are supposed to be. Less lines, firmer skin, etc. and the Abeeco Bee Venom mask delivered that. Maybe not to the same extreme, but I noticed a definite difference. Not only did the lines on my skin begin to fade, but my skin looked fabulous. That dewy kind of fabulous that makes you feel like you could go all day without makeup and not scare children on the street.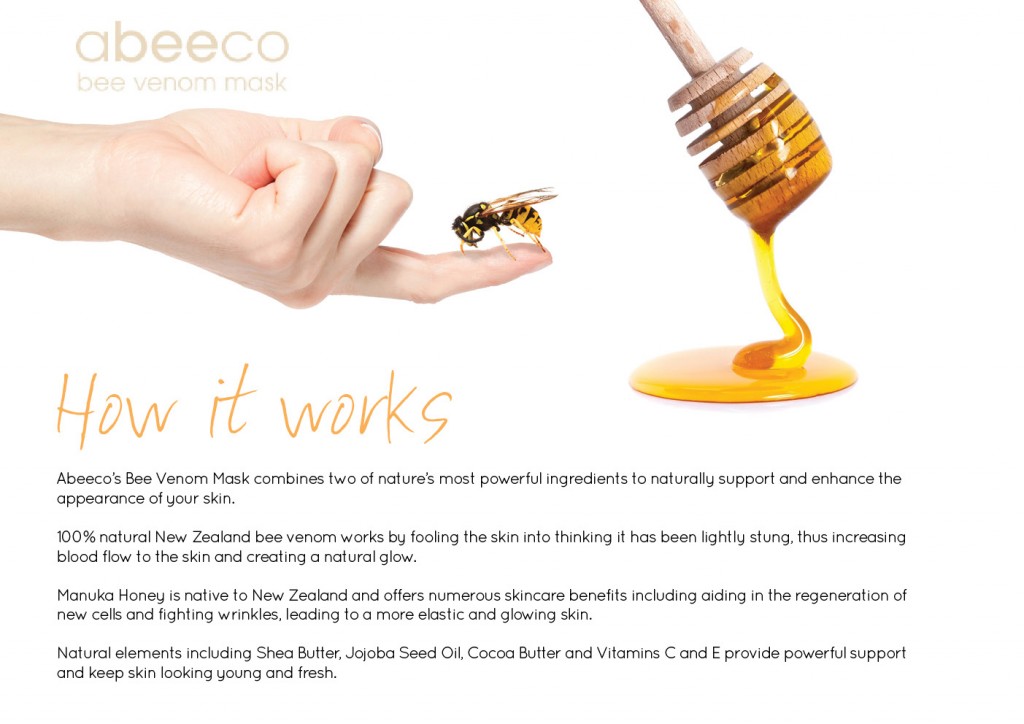 The mask combines two of nature's most powerful ingredients: %100 natural New Zealand bee venom and Manuka Honey. The two naturally support and enhance skin's appearance. The bee venom tricks skin into think it has been lightly stung, thus increasing blood flow and creating a natural glow, while the honey helps skin regenerate new cells and fight wrinkles. There's a lot of other great things in there too like shea and cocoa butter and jojoba seed and lavender oil.
All the 5-star testimonials and bee venom in the world couldn't convince me that a product is legit. But a solid week and serious improvements certainly do! I should have expected nothing less from a New Zealand product; did I mention hot boys?