Oscar Party Inspiration
A
h, the Academy Awards. The unforgettable red carpet moments, the award-winning performances, and the buttery smoothness of Seth MacFarlane's singing voice are all cause for celebration. Champagne is certainly in order, along with a spread of Oscar worthy bites, some classy mustaches, and maybe even a gold balloon or two. So send out your Paperless Post invites, brush up on the year's best movies, and start planning the perfect Oscar Party for this Sunday night.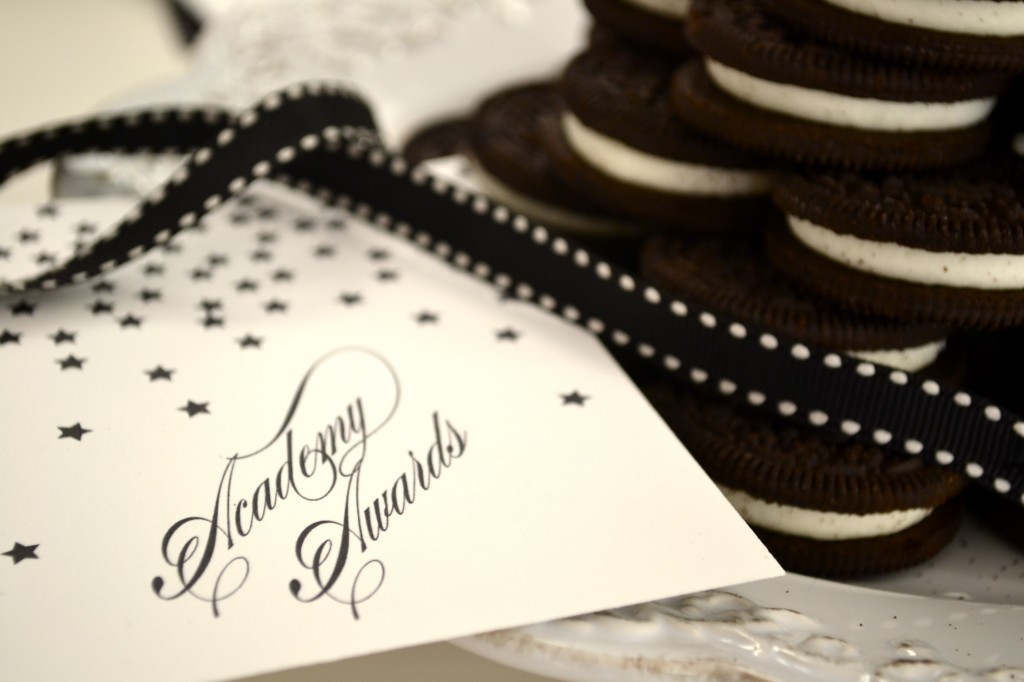 My friend Elizabeth of Bonjour + Hola always throws the prettiest get togethers. Her Oscar party from last year was no exception. Check out the full post from her 2012 Oscar party including these adorable fruit-filled champagne glasses.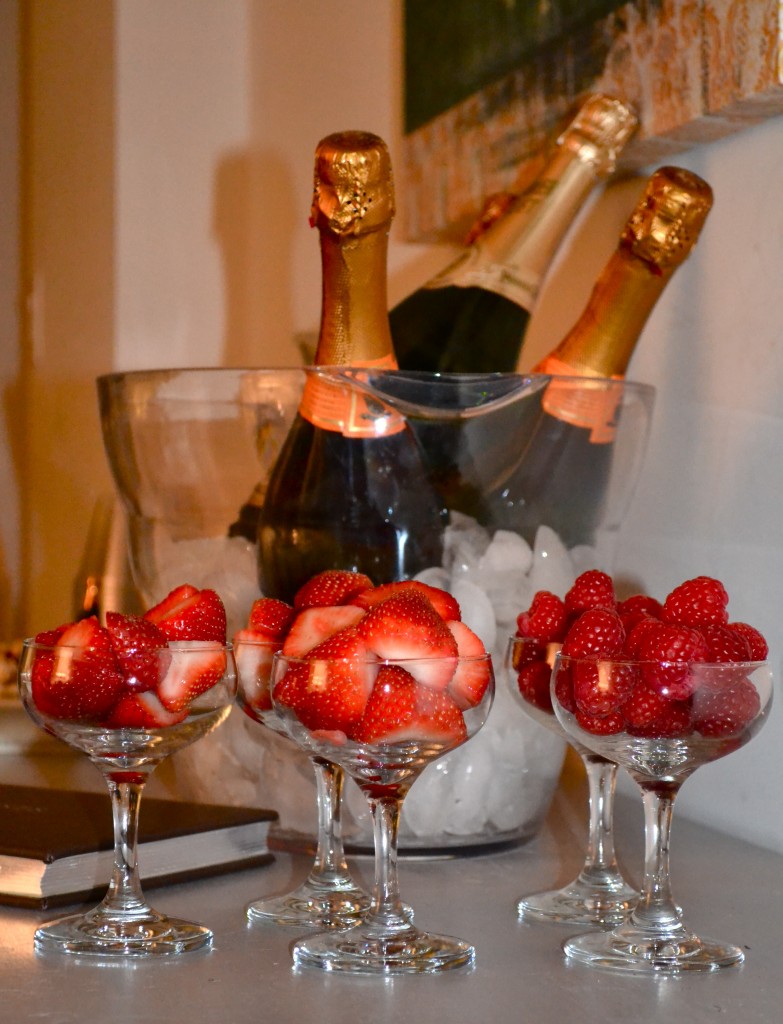 Cocktails are key for any party I chose to throw. We're not trying to get Glenn Close at the Golden Globes drunk… or maybe we are! Who cares, it's the Oscars!
I am not a professional party planner, but I love getting little ideas from people who know what's up. Like Chris Nease of Celebrations at Home. If my party can come even just a little close to looking as polished and adorable as Chris', I'd be a happy lady.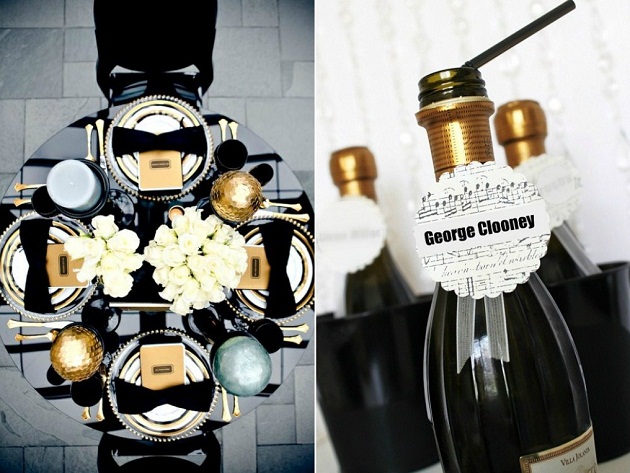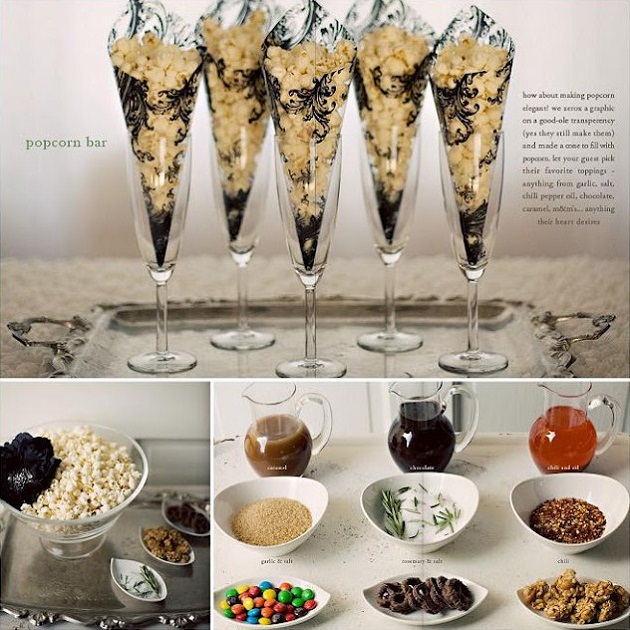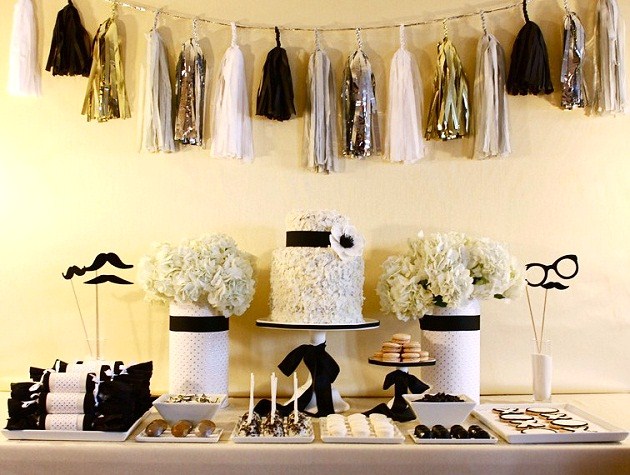 Celebrating the glamorous evening with friends is always a treat, but nothing ups the ante like a healthy dose of competition. Have your guests a printable Oscar ballot from the New York Times and tally each person's correct guesses as the evening progresses. Have a Starbucks or Visa card ready for the winner. Nothing amps up a girl's competitive edge like the possibility of a free Skinny Vanilla Latte.
Happy Academy Awards! If you're looking to get real aggressive with some film-inspired dishes, check out Babble.com's list of Oscar Party Foods.