Capelli Salon's BYOB Party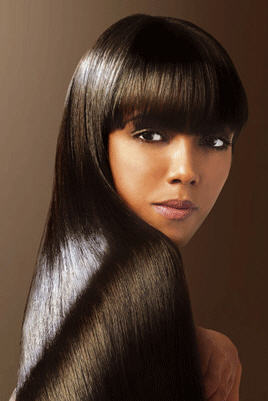 I
think most women can agree that one of the best feelings is when you leave the salon after getting a haircut and your hair has been freshly blow dried and straightened by your stylist. It always looks so shiny and feels so soft that you can't stop touching it, and oh the smell! Stylist always seem to find the most perfect smelling products for your hair.
But then come the inevitable days after the salon. You know the ones where no matter what you do with your hair brush and blow dryer you can never quite recreate the hair magic of your stylist, and you think to yourself "What the heck!? I thought I was doing the exact same thing I saw my stylist doing, what technique am I missing?"
Well  Monday January 14th, Capelli Salon is offering you a chance to learn how to get the "just-left-the-salon" look all on your own with their BYOB (bring your own blow dryer) party. This one hour (free!) seminar, lead by salon owner Younes Ounzar and his talented team, will show you the step by step process of a professional blow out. All you need to bring is your blow drier, a hair brush and whatever products you like to use on your hair. You'll learn how to create looks for work and play, with consultants on hand to provide personalized assistance and tips on managing frizz, choosing products, adding volume, and controlling curls.
While you could just hop on youtube  and look up a million videos on how to do your own blow out, the great thing about this event is that if you get confused or stuck there will be professionals right there to answer your questions and help you figure out the best technique for your type of hair. As I mentioned before this event is free BUT spaces (which are limited) must be reserved by  calling 972.250.4565.