Tricks to Look Taller If You're on the Small Side
I'
m a bit of a shorty, but I'm not ashamed of my petite stature.  There are times, though, when I want to feel just as statuesque as a supermodel.  Knowing full well that won't happen physically, there are things you can do to create the illusion of height and elongation.
1. Keep it all neutral.  Neutral heels, hosiery, dress, handbag….the works.  This tricks the eye into thinking you have more length in your body than you actually do.  Kelly Ripa is a master at this look, since she's a petite 5'4.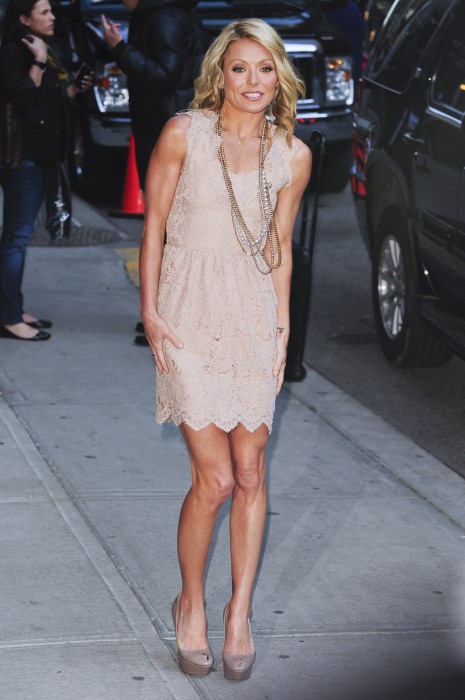 2. Wear long jeans and a stacked heel underneath.  You see celebs do this all the time.  Jessica Simpson is a perfect example of a shorter girl wearing tall heels and long jeans to cover them up.  When you can't see what's helping you add inches, you automatically look taller.
3. Shorts are your friend.  Though not currently in season unless you pair them with tights, shorts can make the shorter of us look taller.  More leg showing equals more of the illusion we have substantial stems.
4. Smile. Big. Alot. If people are looking at your pearly whites, they aren't checking out your lack of height.  Keep those teeth shiny with Crest Whitestrips and regular brushing. (Works for Hilary Duff!)