The FNO Experience: How Many Events Can a Girl Attend in One Night?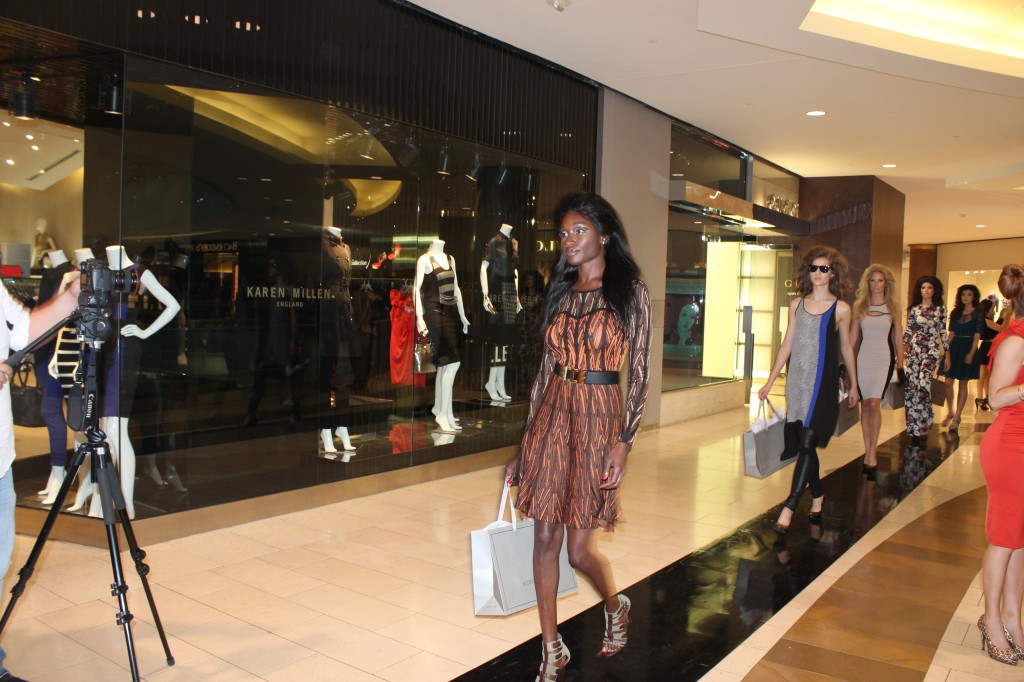 Y
ouPlusDallas was on a mission last night: to cover as many Fashion's Night Out parties as we could. My feet are still crying because of it, but it was well worth it to see all the mini-parties, decked out DJs, oddities and of course the fashion. We went to 4 FNO events and an after-party, and we lived to tell the tale.
First up, the Galleria. I'm always intimidated by this expansive shopping center and last night was no exception with their quarter mile runway. There was a LOT going on including these very cool shopper lounges each with their own DJ, chandeliers, and shirtless, painted men. Not complaining. It seemed like anywhere you wandered someone was handing you a mini champagne bottle, taking your picture, or offering a makeover. I took advantage of all three. I wish I had gotten to stay a little longer because I could tell things were really starting to rev up, but we had a plan and we were sticking to it!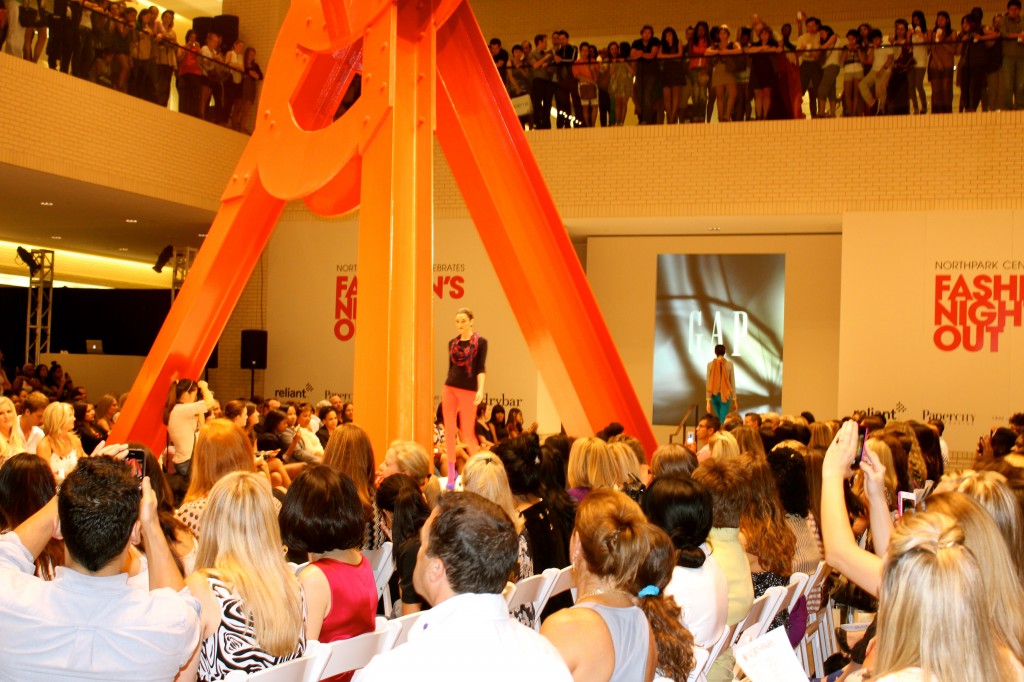 Next up, NorthPark Center, where we squeezed in two events. Neiman Marcus had an event all its own with very cool DJs, more mini champagne bottles, strange ladies in exotic costumes, the Fendi Baguette and exclusive parties. The main event happened in Northcourt (aka the food court) and was truly a site to see. Models marched down the runway through an incredible red sculpture that I had never truly appreciated until seeing it used in the shows. The hosts, Ron Corning and Victoria Snee, were as vibrant as the looks on the runway. I'm sure we missed a great deal of little events that night (although I did manage to snag a macaroon from Herve Leger before we left), but we still had to make it to Highland Park Village.
It did not disappoint. Highland Park Village's FNO is still my favorite FNO spot for two reasons: there's nothing more beautiful than HP Village at night and the male models are impossibly good looking. It was a little toasty outside for my taste but I withheld any complaints after seeing the models strut their stuff under the heavy lights in fur coats, scarves and gloves. They all deserve a Big Mac after enduring that.
Last but not least we got some footage of the official FNO after party at LAFCO New York where fashion lovers kicked up their stilettos under the stars.
See you next year, FNO! Maybe next year we'll try five events? Surely my feet will have recovered by then.
Follow the link for more pictures from FNO 2012. And be sure to watch out for our FNO 2012 video coming soon!