Lady Gaga Pregnant? All Signs Point To….
Y
es.  It's not official, but she has been sporting a fuller figure, less hair dye, and rumored to have vomited at a recent concert.  Could it be? A little monster could indeed be on its way.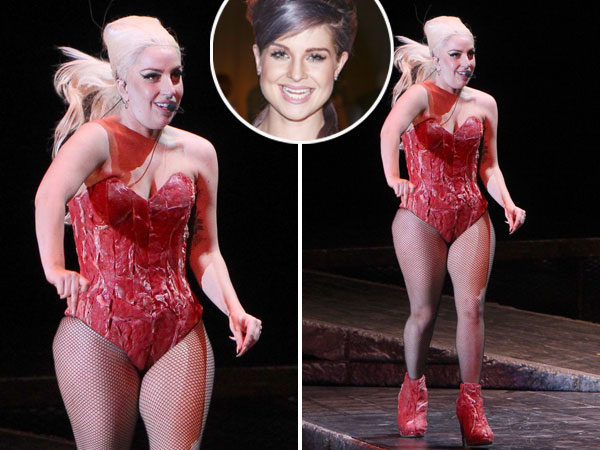 Kelly Osbourne is the first celebrity to comment publicly on the possibility that Gaga could be carrying a baby on board.  The pop singer has been dating Vampire Diaries star Taylor Kinney for almost two years.  Gaga hasn't been mum on the idea of becoming a mum herself; she revealed this statement to The Insider back in January of this year: "And while [the] plans eventually involve starting a family ("Someday. A long, long day from now," she giggles), music remains at the forefront of her mind right now. "I wake up in the morning with tears in my eyes and I write new songs and I think about the future. I was born to make music; I was born to see out my artistic visions. That's what [Born This Way] is all about."Only time will tell if Gaga will be hearing "gaga" coming from a crib….and a fashionably decorated one, no doubt.  Let's just hope she doesn't dress the little monster in a Muppet murder ensemble like the one she sported below.  Scary stuff.