Spicing Up the Closing Ceremonies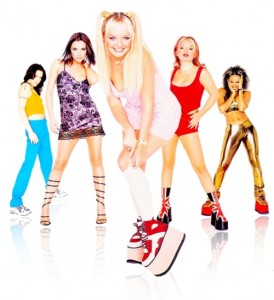 T
he fact that the Olympics will come to a close this Sunday has really started to give me anxiety. It has slowly but surely etched a nook for itself in my life and that little nook will be so sad and empty when Gabby, Missy and Ryan leave my television. I might even have to start buying Cornflakes just to have the fab five back in my apartment.
The only positive in the devastating negative that is the closing ceremony of the Summer Olympics (apart from the possibility of another Mr. Bean appearance) is the face that the Spice Girls will be performing. As a child of the 90s, my ears immediately perked up at the promise of a fab Brit five reunion. I might have to get out my copy of 'Spice World' this weekend just to prep myself. And you better know I'll be wearing my platform flip flops and pigtails this Sunday.
Who else is excited to hear a little "Spice Up Your Life" at the closing ceremonies?