How Celebrities Fight Wrinkles: Liquid Lift
I
always hear stories of how dermatologists to the stars give their high-profile clients treatments that you and I could never afford.  From oxygen facials to high-tech laser treatments, the word "affordable" doesn't come to mind when talking luxurious skin care.  Still, it's a hope all of us have that perhaps the next new cream, facial, or microderm might make our faces as glowing and fresh as a celeb on the red carpet.  That's why we spend more than 10 billion dollars per year on beauty products to make our skin more beautiful and youthful looking.
So, the elusive question is always, "Where can I get luxury skin care products that will keep me looking young, but won't break my budget?" Kate Somerville Skin Care is a brand created by Kate Somerville, a highly respected paramedical esthetician with over 18 years of experience in clinical skin care. Her passion is to transform any kind of complexion into healthy, glowing skin. The products are tested in Kate's West Hollywood medi-skin clinic and adored by her celebrity clientele.  The best thing about her products (besides the look, feel, scent, and results, ) are that they aren't laden with a $1,000 price tag for a small serum.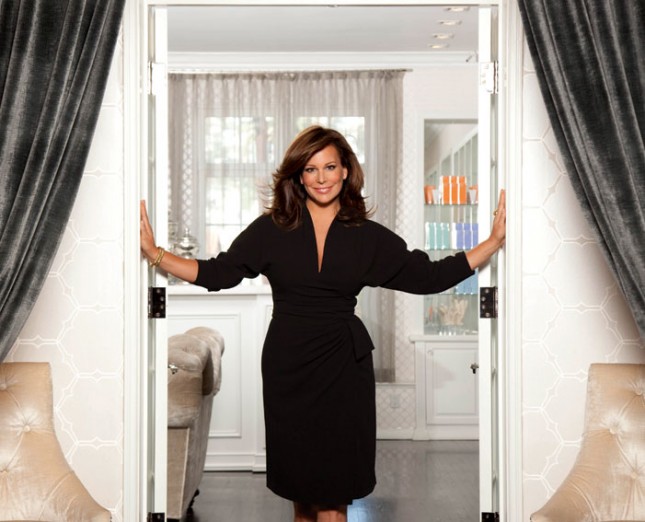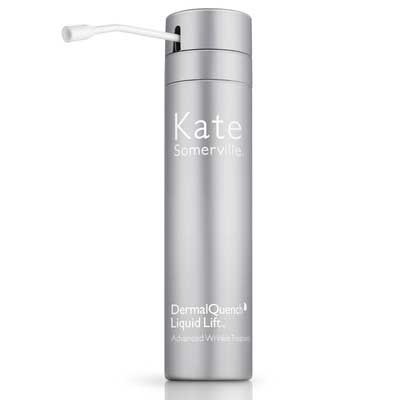 I recently decided to try Somerville's products.  I was given a sample of her ExfoliKate Intensive Exfoliating Treatment, which I used before bed with my usual moisturizer and eye cream.  As someone who has used a lot of exfoliating products, this one ranks up there with the best.  It smells good, it feels good, and my skin has a nice, rosy glow.  With this first experience in my mind, I wanted to take this line one step further and try  one of their newest products, Dermal Quench Liquid Lift.  This is an advanced wrinkle treatment that was inspired by the most sought-after treatment at Kate's clinic: a 60 minute oxygen and hyaluronic charged facial that relieves parched skin, while plumping the appearance of lines. (So that's why celebrity faces always look pleasantly plump and rosy!) If it's a favorite of so many stars and high-profile clients, then something is working.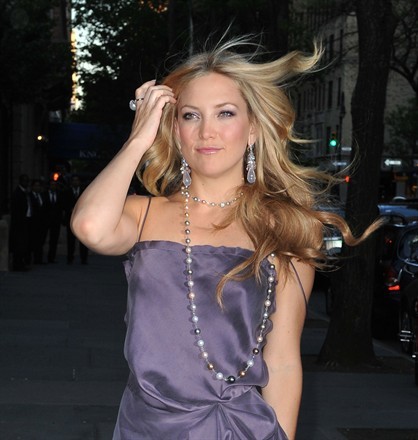 Here is my non-celeb, everyday gal experience: Using this product is akin to taking a miniature fire extinguisher to your face and gently covering it with delicious science.  Okay, that my be a little dramatic.  But it immediately coated my skin with intense moisturization and gave the most beautiful smoothing effect.  It was like having a primer, moisturizer, and wrinkle cream working on my skin all in one.  Since it's ideal for aging complexions and blemish-prone skin alike, the $95 investment is worth it.  Why have 20 products on your counter, when you can have a select few that keep Demi Moore and Kate Hudson looking gorgeous? I'm sold.
Kate Somerville Skin Care is available through luxury spas, doctors' offices, and leading retailers internationally, including Neiman Marcus.