How Bloggers "Do It All" and Find Success
S
everal of our lovely readers have commented that they are obsessed with blogs, but a little confused how bloggers do so many things.  At YouPlusStyle, we are a lucky bunch because there is a small team of us tackling the posts, the events, tweets, Instagram, Pinterest, etc.  It wasn't always that way, however.  Here is some insight into how the fabulous bloggers we all love manage to "do it all".
First, whether you're just starting a blog or a seasoned vet, the main rule of thumb is post, post, post.  Posting daily is the best way to grow an audience.  When I began the YouPlusStyle Network almost two years ago, I posted as often as I could.  Since I was creating the blog from the ground up and the only style blogger, this was both fun and challenging.  People don't realize how much time it takes to come up with a topic, research it if necessary, write the blog, find or shoot images, tag and link the post appropriately, and then do ALL the social media for the post on Facebook, Twitter, etc.  With this in mind, successful bloggers know that you have to set aside time daily to blog.  If you're sick, you're tired, you're depressed, you've got better things to do…well, you may just have to put those things aside for the good of your blog and post anyway.  Most professional bloggers have a certain time of the day they assign to posting, shooting photography, or researching their topics for the week regardless of how much they want to do it.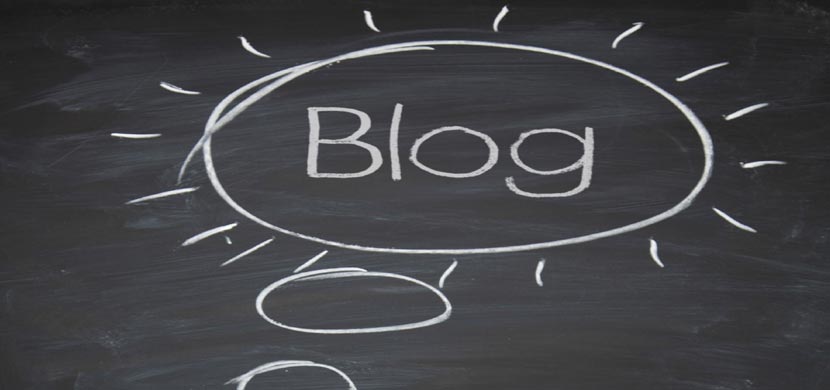 Secondly, where do bloggers get the amazing photography that appears on their blogs?  Their images are glossy, sometimes watermarked, and showcase their latest outfit, craft project, event, food, or travels, right?  Well, the blogs we all love have images that are as enticing as the writing.  The truly dedicated have a professional camera, like a Canon EOS 5D Mark III with various lenses.  They either self-time photos on a tripod if it's a self-portrait, or enlist the talents of a friend/loved one to take the photos for them.  Original photos are more likely to be pinned on Pinterest or capture the audience because they are more personal in nature.  The other options include pulling images from other sites or Google images and crediting them appropriately.  Some savvy bloggers pay to have access to stock photography libraries as well.
Style bloggers are notoriously posting photos of their fabulous finds and luxury goods.  How do they afford to post such lofty eye candy on a daily basis?  It's a complex question with several answers:
1. Professional bloggers can make upwards of $20,000 for posts.  No, this isn't a typo.  It's true, and it has happened with several local bloggers right here in Dallas.  When a blogger has an audience that includes millions of page views, large companies with big budgets take notice.  If you have a few of these sponsors advertising on your blog, a Balenciaga bag suddenly isn't so out of reach.
2. Bloggers receive cool swag.  Now, that doesn't mean it's free.  It means the blogger received it, but now it's up to them to wear it, promote it, and blog about it.
3. If blogging is your business, then much of what you buy can be a tax-write off at the end of the year.  That little fact makes it much easier to spend more on wardrobe and accessories for bloggers who post daily.
4. Some bloggers are attorneys, doctors, business professionals by day, and bloggers by night.  Having two sources of income sure does help in the shopping department.
5. Many bloggers, like myself, are also book authors.  Those royalty checks come in handy and mean more cash to spend on wants instead of needs.
6. Some bloggers are just plain in debt.
Hopefully these tidbits can help explain how the popular blogging community seemingly "does it all".  Blogging can be a hobby or a business; it simply depends on how much time, effort, money, and sacrifice you want to put in to the adventure.
(photos via Google Images)