Light the Runway Recap: Dress For Success
ast Friday night, Tootsies opened their doors for an event that did more than just benefit Dress For Success Dallas-it put smiles on the faces of everyone there.  Not the "I'm smiling because there are photographers surrounding the place" smiles, but real, genuine, unforced smiles of joy.  Hearing the mission of Dress For Success Dallas firsthand from several ladies who have been through the program is something that really strikes a positive chord inside.
Basically, the organization promotes the economic independence of disadvantaged women by providing professional attire, a network of support and the career development tools to help women thrive in work and in life. The confidence, the sheer pride in what they've accomplished…it's inspiring, to say the least.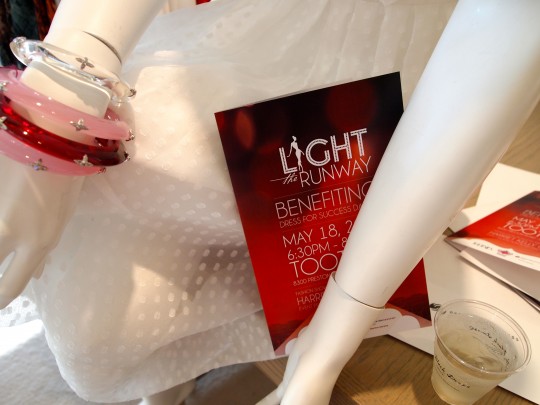 In addition to the priceless inspiration, father-daughter duos walked the runway wearing what can only be described as the most colorful, sparkly, and summertime fabulous clothes you've ever seen on a Friday night.  Tootsies was the ideal backdrop for this display, with colorful collections surrounding the runway beckoning attendees to shop their hearts out as soon as the show ended.  With Dress For Success Dallas as your motivation and shopping as your tool to help those in need, how can it get any better?
To find out more regarding Dress For Success Dallas, visit: http://www.dressforsuccess.org/home.aspx