The Hair Bar: Drop In, Blow Out
I
f you're out and about in Southlake these days, there isn't any excuse for having flat, lifeless hair.  The Hair Bar recently opened its doors to Southlake residents, and the Dragon ladies' coiffures are all the better for it.
All blowouts at The Hair Bar are $35.00, and if you need your make-up done beautifully they do that, too.  It's classic blow dry service at its finest; you're offered a tasty,  complimentary beverage upon arrival, and then your designated stylist goes through the iPad visual library to choose the style you've been looking for.  If you don't see one, you can request a custom style and they will try their darnedest to make it come to life.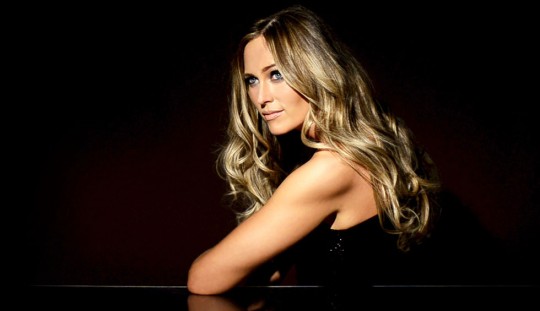 Though not an entirely new concept, the salon is the brainchild of Gina Ginsburg and Shelley O'Neal, both beauties with hair you'd swap your Birkin for. Besides the menu of blowout styles, you can opt for hair extensions, an up-do, or a house call when you're too busy (probably shooting your reality show,) to drop by the salon.
If you already know you'll be a regular, a monthly membership will save you money.   $125 per month secures four blowouts or $65 per month for two, plus a protein shot or neck and scalp massage of your choice.  I know which one I'm going with!
Oh, and need a creative gift idea? Blowouts make an excellent gift for birthdays, baby showers, pre-wedding festivities, anniversaries, you get the picture. The Hair Bar offers an assortment of packages for your budget.  I personally giggled when I saw this package: The Blogasm is $750 (saves $160) and gives you 24 blowouts, plus one free. You  get one free blowout to give to a friend, relative, or keep for yourself. That blows me away.
It's a mile-a-minute world these days, so the convenience of a stellar blowout that doesn't take all day is a valuable commodity. Whether you live in Southlake or you're dropping by for a spin around Town Center, stop in the Hair Bar to get your mane looking marvelous.
http://dropinblowout.com/home.php
HOURS OF OPERATION
| | |
| --- | --- |
| Sunday | 12 – 6 |
| Mon – Wed | 10 – 7 |
| Thur – Sat | 10 – 8 |
1522 E. Southlake Blvd
Southlake, TX 76092
817-442-5111
[email protected]