DIY: Homemade Organic Body Scrub
W
ith the economy still unstable and gas prices soaring, it makes perfect sense why a trend towards homemade goods has begun.  Not only does this approach save money, but it gives you a sense of satisfaction that if the pioneer women could do it, so can you.  Today's beauty DIY comes from a fun holistic blog called Keeper of the Home.  The DIY recipes and tips are a refreshing look at living as a natural homemaker, instead of some weird hippie freak that only eats plants and sews their own underwear.  (Okay, I may have made that last part up.  But the stuff about living as a natural homemaker is all true.)
Body scrubs are wildly popular because they exfoliate well, smell delicious, and keep that hot bod of yours moisturized.  Here is a Keeper of the Home recipe for a body scrub you can make with the contents of your kitchen.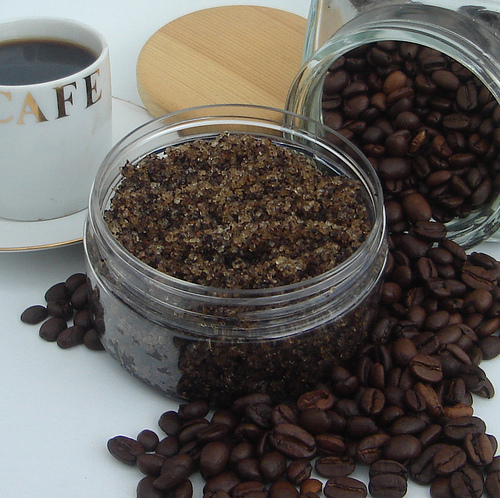 Body Scrub: Brown Sugar, Honey and Organic Extra-Virgin Olive Oil
1-1/2 cups Brown Sugar
1/2 cup Organic Extra Virgin Olive Oil
1/8 cup local, raw Honey
1/4 teaspoon of desired scent options: Homemade Pure Vanilla Extract, Lemon Juice, Lavender essential oil, Fresh ground coffee, Cinnamon or Clove
In a large bowl, mix all ingredients together to form a paste. Add scent if you would like to, but it is not necessary. Store body scrub in a sealed container in your shower or by the sink. No need to refrigerate. To use, scoop some into the palm of your hand and massage skin as needed.
The author even insists that she didn't have to moisturize after shaving this worked so well!  Make your own and enjoy the lasting benefits of a great scrub coupled with all-natural ingredients.