1st Annual Dallas Modern Home Tour This Saturday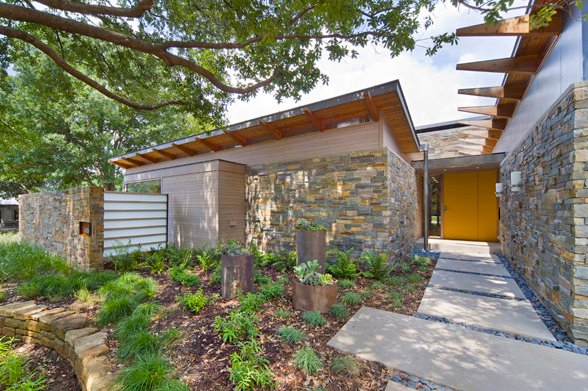 W
hen I heard about the 1st Annual Dallas Modern Home Tour, I was more than giddy with excitement for two reasons:
1. I love home tours. (Who doesn't?)
2. The curator of the fabulous homes on the tour is Ingrid Spencer, who served as managing editor of the Award-winning magazine Architectural Record for five years. She is now a contributing editor to that magazine, and a wealth of knowledge about all things home.
When can you see this amazing work?  On Saturday, January 28, 2012, nearly ten architecturally progressive and contemporary homes in central Dallas will open their doors from 11:00 AM – 6:00 PM. The self-guided driving tour will feature innovative homes that exemplify modern living, addressing issues from sustainability to ergonomics.
As if being a part of the very first Dallas Modern Home Tour isn't thrilling enough, I had the opportunity to interview Ingrid Spencer about the tour and how it can literally change your life.
How do you feel modern design is changing the way people live day to day?
Ingrid: To me, any kind of architectural design has a daily impact on how people live—the way you feel and interact with your built environment changes with respect to the structure itself. If you're lucky enough to be living in a well-designed Modern or Modernist house—and I capitalize it so we know we're not just talking about a contemporary design—then you're probably enjoying an architecturally clutter-free environment full of lovely natural light. Your house most likely has all the latest building technology, so you're comfortable in any weather without having to crank the air conditioner or heater, and you're feeling good about the energy saving technologies you're using. You're probably interacting with the outdoors more than you would be in a more traditional type of residence, because your exterior and interior spaces flow easily from in to out and vice versa. But there's more to Modern design then just making you feel calm and happy; the architecture often has a little edge. It pushes back at you a bit, so life becomes a little more inspired and a little less boring each day. At least that's how I see it!
What makes the Dallas Modern Home Tour unique?
Ingrid: Every city has its own spirit, and Dallas has a big personality, especially architecturally. This tour certainly illustrates that Dallas is no slouch in the Modern house department! Several very important Modernist architects—Philip Johnson, Frank Lloyd Wright, Edward Durell Stone, among others—have designed residences here, as well as the many talented Modernist leaning architects who call Dallas home. This tour is exciting because it lets people visit a real range of Modern design. There are some new homes, as well as some older, and even nationally recognized residences like Steven Holl's "Stretto" house. The tour offers a chance to see Modern done in many different ways, yet always inspirational and beautiful.
What was the process like in curating the homes on this tour?
Ingrid: The houses come to us in various ways. First, we put the word out to architects, builders, realtors, and homeowners to submit their houses. Then, we have a short list of architects who we already know that do great Modern design. We contact them directly, in hopes that they can convince their clients to let the public come into their homes. While we're talking to architects, we're also spending our time looking at submissions. We try to find the right mix of houses to orchestrate into a fun, informative, inspirational day for people attending the tour. We also talk to everyone we know in Dallas to seek out houses that might not be on our radar. It's a real educational process for me, and super fun!
How did you become involved in architecture and interior design?
Ingrid: I've always traveled and had an interest in architecture, but it was when I started working in publishing after college at a magazine called CADENCE, which was all about the software architects use, that I realized how fascinated I was with building design. I love the mix of art and science in architecture. Later, when I worked at Contract Design Magazine and then Architectural Record in New York, I became completely immersed in the world of design. It never gets boring! It's all about creating something beautiful, permanent (usually!), and something that betters peoples' lives.
What lessons or inspiration do you think patrons who tour homes like these walk away with when they leave?
Ingrid: Attending a tour like this is great because it exposes people to possibilities. They get to experience a Modern house firsthand, which is a very different experience than looking at pictures in a magazine. They get to step inside a private home and imagine what it might be like to live in such a place. Also, they get to see the details—a lamp, a sink, a way of displaying art—that they can easily incorporate into their own homes. Plus they get to meet architects and speak with them face to face. Who knows what can happen from that point on!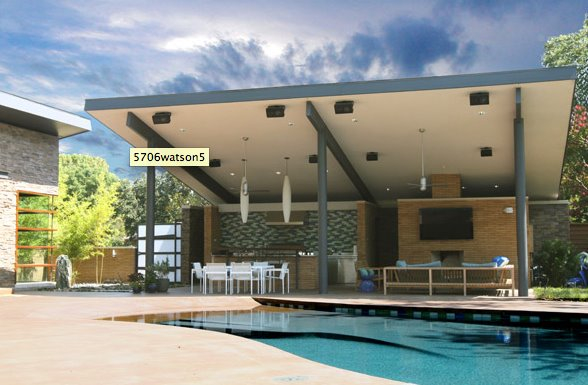 Don't miss out on this incredible opportunity to see the following spectacular properties:
·       4311 Middleton Road, Dallas, TX, 75229
·       3602 Hillside Drive, Dallas, TX, 75214 (pictured below)
·       8627 Midway Road, Dallas, TX 75209
·       8637 Redondo Drive, Dallas, TX 75218*
·       5706 Watson Circle, Dallas, TX 75225 (pictured below)
·       4445 College Park Drive, Dallas, TX 75229*
·       4214 Shorecrest Drive, Dallas, TX 75209*
·       9839 Rockbrook Drive, Dallas, TX 75220
·       5910 Timber Wolf Trail, Plano, TX 75093
*Will call locations
Tickets are $25 in advance and can be purchased at http://dallas.modernhometours.com/tickets/ and picked up at designated will call locations. Tickets will also be available at select properties for $30 the day of the tour.  See you there!
For more information please visit: http://dallas.modernhometours.com/ or www.facebook.com/modernhometours. Follow @modernhometours.