Simple Homemade Christmas
T
oday's post is one of inspiration.  Sometimes I see pictures in magazines of people's homes decorated for the holidays and I feel inadequate.  My tree doesn't have a theme; in fact, the ornaments are a mish-mash of ornaments people have been giving me since my sorority days.  (Said ornaments include a sparkly pickle, a strawberry for ZTA, a one-armed Santa and Barbie, of course.)  My nativity scene isn't a fancy version and Mary has been glued back together twice.  So when Better Homes and Gardens shows holiday homes that are simply too good to be true, it can seem like an impossible task to measure up.
Then I see treats like this.  Totally homemade and beautiful.  Simple is oftentimes all we need to remember the reason we celebrate Christmas in the first place.  After all, what is more simple than birth in a barn?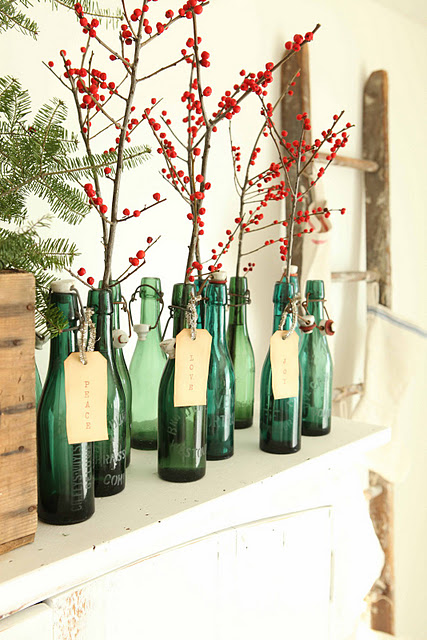 The incredible French Larkspur shop sells these aqua green vintage German beer bottles (a set of 3 are $48,), and they make a gorgeous holiday display.  Add twigs, flowers, berries…anything, really.  The tags read "peace", "love" and "joy"-all the qualities of the season.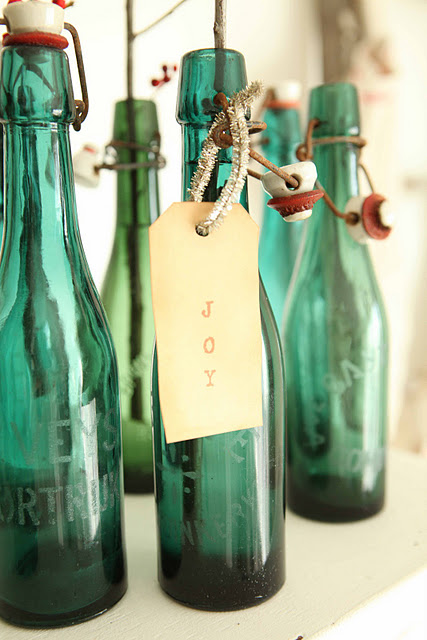 It's the little things in life that can make the biggest impact.  Check out French Larkspur for more homemade holiday inspiration, and additional photo beauty like this….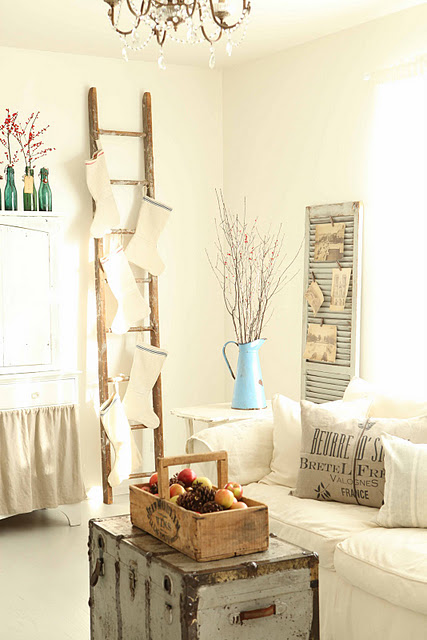 (images via)