The Savvy Shopper's Guide to Housewarming Gifts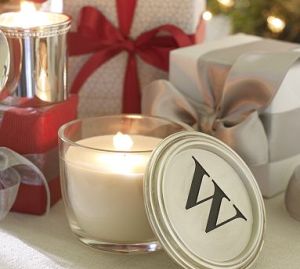 W
hen it comes to gift etiquette, the lines can sometimes be a little blurry.  Some events you already know it's required to bring a present: baby showers, weddings, and birthdays.  But what about housewarming gifts?  There isn't a requirement to bring one, but most want to bring a small token of friendship when these unique parties arise.  We all want to show up at the front door with something special, but in these economic times, no one wants to break the bank.  Luckily, Dallas has an abundance of specialty stores that have ideal tokens to complete a new home sweet home.
SampleHouse: This locally owned business has been helping fill homes since 1958.  From their original location on Routh street, the store has grown into seven more.  Their website says they have the "best candle selections around, with hundreds of fragrances from over a dozen top notch companies", and they're right. With sweet smelling brands like Votivo and Trapp, there is a fragrance for every taste. And let's face it-a beautiful candle is always a safe gift choice….especially if it's for a boss or co-worker. (Side note: SampleHouse has a gorgeous gift wrapping section to make this a one-stop shopping experience.)
10720 Preston Road
Dallas, TX 75230
214-365-8085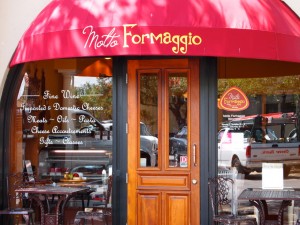 Cork: A bottle of wine is the most popular housewarming gift, and there's a reason for that.  You can find a great bottle of wine at a variety of price points and the selections are virtually endless. Cork in the West Village offers everyday wines for under $10.00 all the way up to award winning collectible wines that get the wine aficionados in a lather. They offer a selection of imported and hard to find beers as well.  Whether it's an Albarino or a Zinfandel, the Cork retail store makes gift buying a no-brainer.
3636 McKinney Avenue, Suite 170, Dallas
Molto Formaggio: Since you can already anticipate that your host will be receiving several bottles of wine, why not go a step further and supply the cheese? Molto Formaggio in Highland Park Village has a selection of cheese and gourmet foods that pair perfectly with any wine. They cut all of your cheese fresh off the wheel, so that Manchester you've been eyeing will have the best taste. If you'd rather not show up with a wheel of cheese, how about a cheese, food, and wine class as a gift?  Each month Molto holds themed classes that incorporate fine cheeses, wines, and desserts into an educational three course tasting. Delicious!
68 Highland Park Village
Dallas, TX
214-526-0700
Weir's Country Store: Weir's is a Dallas staple for furniture, but you can also find knick knacks that will bring a smile to any host's face. Don't let the "country store" label fool you; this isn't just ceramic roosters and Texas shaped candy dishes. Instead, it's sparkling crystal rosebowls, accent lamps, silver-plate accessories, picture frames, fragrant potpourri and candles, decorative dessert plates and Spode. A bonus reason to check out the Country Store is the wide selection of cards to add to your purchase to let your host know how thrilled you are they've settled in their new abode.
5801 Preston Rd., Plano
972-403-7878