Bold Eye Color This Holiday Season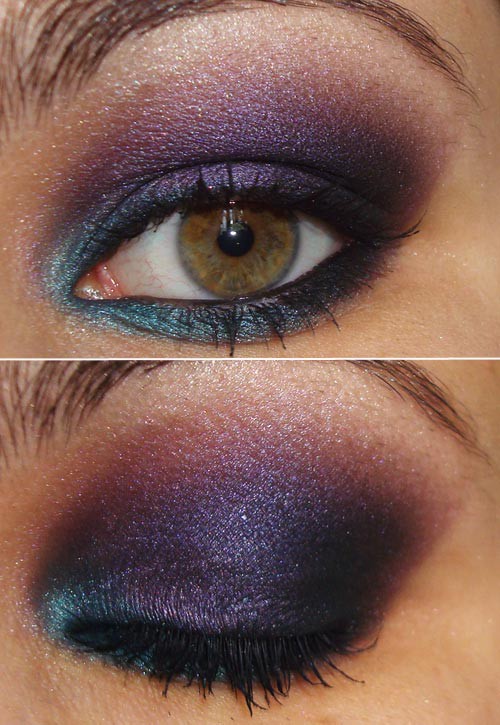 T
here are some very nice perks to the holiday season that don't have anything to do with gifts or shaving your legs less.  One of them is the opportunity to get bold with your makeup.  Really bold.  After all, summertime is when you want to look dewy, fresh, and minimal….with the searing heat, you don't want piles of carefully applied makeup on your face.  Winter, however, is a time to experiment and go as big and brash as you want.  The holidays by nature call for a little more glitter, glam, and shine.  You want to look your best under the mistletoe!
This eye color look is pure decadence and drama, and calls for little more than a steady hand and a great eye shadow palette.  (Oh, and loads of mascara or some lush falsies.)  Try this look with a flirty holiday dress and you'll look as fashionable on the outside as you feel on the inside.
Eye Colors:
-Teal (eye liner or shadow will do the trick)
-Purple
-Plum
-Magenta
-Black
-Highlighter for brow bone
-Basic Black Mascara
I like the POP Beauty Pretty Punk Eyeshadow Palette ($10)…all the pretty colors in one place.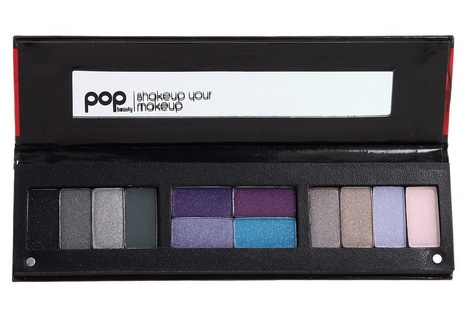 Begin by prepping the entire lid with a light Highlighter shade.  I like to use a pale cream or muted white color with a little sparkle.
Then sweep a jewel-tone purple across the bottom of your lid heavily.  Shade the outer corners in a V-shape with a small touch of black shadow. (Be sure to clean your brush or use a new eye shadow brush for each color so you don't ruin the effect.)
Move towards the brow bone with a darker plum shade, blending in well with the purple and black as you go.  Top the plum shadow with a lighter magenta shade, but without going over the brow bone.  Only highlighter should be on the brow bone.
Blend all the colors lightly and seamlessly so they appear to flow into one another, but you should still be able to see each color.  Add a rim of teal eyeliner or shadow to the inner corner/rim of the eye, as well as the bottom lash line.
Top it all off with several heavy sweeps of mascara or false lashes.
Image via Pausa para Feminices