The Beautiful People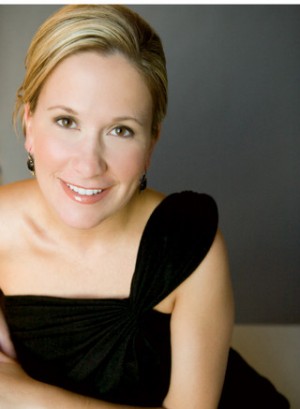 B
eautiful, successful, and smart. (Don't you hate them already?)  To top it off, they are friendly and nice, and have a passion for encouraging other women and their talents.  So it makes perfect sense why these three ladies were chosen as D Magazine's "Ten Most Beautiful", along with a slew of other awards and recognition.  Could we glean wisdom from their professional pursuits and knowledge of all things philanthropy?  Sure. But what inquiring minds want to know is what is in their make-up bag.
Meet Mandy Hamilton, a Non Profit Executive Director, Maureen Locus, a Public Relations Specialist for Brinker International, and Asusena Resendiz, President of the Irving Hispanic Chamber of Commerce.  Three beauties that are willing to share a few of their secrets to looking pretty while in the boardroom (or in the bathtub).
Okay, ladies. My first question: how would each of you describe your personal style?
Mandy: I am a beach girl, so I love any chance I have to sit under the sunshine and wear a sundress and tall wedges….comfortable, but cute.
Maureen: I do what I'd like to call, 'recycling.' I just mix and match various pieces of my wardrobe with other coordinating elements that I haven't worn together before. It makes people think you have new outfits when you really don't.
Asusena: Simple, yet refined.
Which beauty product is your all-time favorite?
Mandy: YSL mascara…there is a little magic in there!
Maureen: Lip Balm – so essential! And if I may add, hand sanitizer. I guess that's not really a beauty product, but I don't go anywhere without either.
Asusena: My eyelash curler.
Where is your favorite place to shop in Dallas?
Mandy: L. Bartlett boutique in the West Village.
Maureen: Northpark Center.
Asusena: Dillards…ANYTIME, ANYWHERE!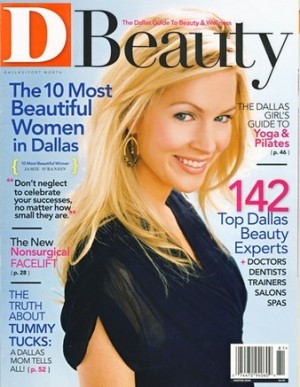 If money weren't an object, what designer item or accessory would you buy?
Mandy: Anything Chloe – feminine and timeless.
Maureen: I'm only limited to one item? It would have to be designer shoes. A girl can't have enough shoes!
Asusena: Maserati GranTurismo S MC Sport…Cars ARE an accessory, right ladies?
What do you do to perk yourself up when you aren't feeling beautiful?
Mandy: A little lipgloss and concealer.
Maureen: Stay clear of all mirrors – ha! Seriously, when I'm not feeling my best, I surround myself with genuine friends, who regardless of whether or not I think or feel pretty, will always care and support me. Without really trying to be, they can be a great confidence booster.
Asusena: Honestly, I just have to sleep it off!
When you are feeling pretty and want to go out, what restaurant in Dallas would we find you at?
Mandy: Kenichi.
Maureen: I would be remiss if I did not show support for Chili's Grill & Bar and Maggiano's Little Italy. Outside of those restaurants, Mi Cocina would be next. I'm a Tex-Mex junkie.
Asusena: South Prairie Oyster Bar in Grapevine: 'Ole Man Wil' keeps me coming back for raw oysters, a cold beer and great company.
Mandy, you're engaged-congratulations! Any style advice you've received or would give to others about being a bride and planning the big day?
Enjoy the moment and don't stress. My engagement night was the happiest moment of my life to date…I want to savor this time.
Maureen and Asusena, when it comes to men's fashion, what do you consider sexy?
Maureen: His smile! But if we're talking exclusively about clothing – there's just something about a man in a tailored suit, styled appropriately with a tie and/or handkerchief. Always a classy look.
Asusena: A great smile.
Not that any of you need them, but what is one beauty treatment/trend/procedure or fashion trend you'd like to try?
Mandy: Anything for lashes!
Maureen: Hmm…. I'm so basic! I think I'm all right in this category. Getting hooked on too many trends can be nice, but expensive too.
Asusena: A professional chemical peel.
All right, time to give up your secrets…your biggest beauty secret, that is.
Mandy: Lancome products work really well. I use the Genifique serum (almost!) every night.
Maureen: Cocoa butter and/or baby oil immediately after taking a shower or bath keeps your skin hydrated throughout the day.
Asusena: Listerine Whitening Quick Dissolving Strips.
Well, there you have it.  You don't have to have daily spa visits or a personal shopper to be one of the most beautiful women in Dallas; just knowing who you are is half the battle.  Thanks to strong, self-confident women like these three, we can all feel more comfortable in our own skin. (But it wouldn't hurt to run out and get some of that magical YSL mascara, just to be safe.)