7 for '11
C
an you belive it's 2011? Yeah, me neither. Now that we are a few days into it, I've been reflecting on what helped get me through the overcommitted 2010.  Seven lovely life savers come to mind, so I thought I'd share them with you.  Here we go…
1. Clairsonic Plus-this slightly pricey but totally worth it gadget is nothing short of amazing.  If you go online and read the reviews of this product yourself, you'll be as convinced as I was that this is the real deal.  With so many spas and even doctor's offices selling them, it's a great indication that the professionals give it their stamp of approval too. Since using this brush my skin is getting deep cleansing and it looks and feels great. You can literally feel a difference after one use.

2. Emjoi Epilator– this was a find that I came across when switching channels and landing on QVC.  I had tried laser hair removal in the past, but my schedule made it virtually impossible to keep up with the treatments for my legs. I thought I'd try this epilator to at least cut down on how often I have to shave my legs, and it really does work!  I won't lie; it hurts just like waxing or laser, but you get used to it as time goes on.  If you want to substantially cut down on how often you break out the razor, this is a wonderful solution.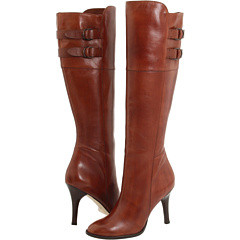 3. Cole Haan Air Georgina Boot– If you've ever worn a pair of Cold Haan's with the comfort of Nike Air technology inside the shoe, you know why these are on the list.  These boots are gorgeous, stylish, and can be dressed up or down, and when you can walk in them all day and still have feeling in your feet, it's a beautiful thing. This is a pair of boots where you don't have to choose between style and comfort.
4. Hudson Jeans Signature Bootcut in Elm Dark Blue– Jeans are such a necessity that finding the right pair can really make you lose your mind.  Hudson makes comfortable, breathable, and long-lasting denim that looks good on practically any body type. I'm a fan!
5. Christian Dior Classic Sunglasses– We live in Texas, so sunglasses are attached to most of our heads and faces at some point during the day.  I like these because they are timeless, but also because they are HUGE and can cover up my dark circles, red eyes from seasonal allergies, or hide my face when I'm too lazy to put on makeup.
6. Tory Burch Reva Ballerina Flat– For those days when you just can't put on another 6-inch heel. (Or basically any day you decide to do a marathon shopping trip to Northpark Center or fly out of DFW International.)
7. Tights from Forever 21– I put more holes in tights than donuts have, so I don't buy expensive legwear anymore. Forever 21 has a great selection of colored and patterned tights, and you can wear them year around. WIth the price between $3-$7, you can afford all the colors of the rainbow!
I'm ready to begin a new treasure hunt for the must-have items for 2011….any recommendations I should know about?