Show Vintage fashion how much you love it at the Summer Soiree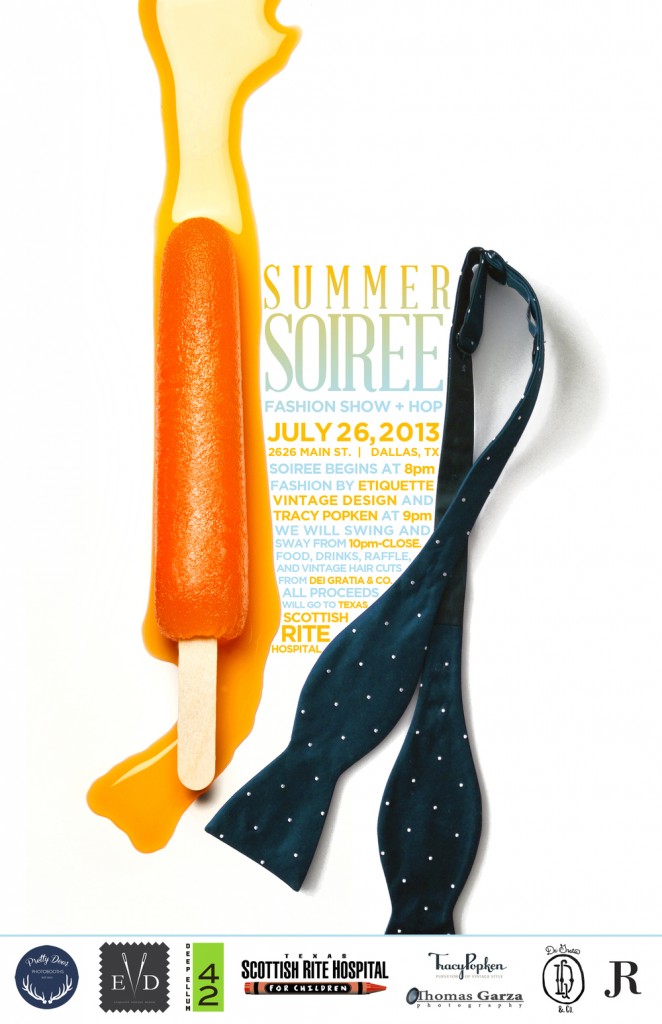 T
here's a reason we love vintage style. It's chic and simple and has a special way of making us look amazing. From dresses to shoes, to hats and gloves the clothes that are from and inspired by bygone eras are always in style.
 Here in Dallas we are lucky to have Tracy Popken and Eric Renteria, two designers who dedicate their skills to the creation and recreation of classic styles. Eric is the cofounder and designer for Etiquette Design, a line that has earned popularity and respect in the fashion world by staying true to the simple aesthetic of the 1950's with clothing that looks to express character rather than trends.  Tracy's talent lies in her ability both as a designer and a seamstress. She can create original garments that echo the beauty of past decades or she can take a vintage piece that doesn't fit quite right and make it your favorite item of clothing.
Both of these designers are teaming up this Friday, July 26th for their Summer Soiree fashion show benefitting the Scottish Rite Hospital. This event will celebrate all things classic and chic, showcasing each designer's ability to create pieces that strike that perfect balance of comfortable wear ability and head turning beauty. The Summer Soiree is definitely going to be more soiree than fashion show with snow cones from Enticed Shaved Ice, photo booths from Pretty Deer Photo Booths and a sock hop immediately following the runway portion of the evening.
So ladies and gentlemen, don your best vintage frocks and come celebrate the beauty of the past while helping support the future of the Scottish Rite Hospital. Doors will open at 8 p.m with the fashion show happening promptly at 9 p.m.
When: Friday July 26th
Where: 2626 Main Street, Dallas
Tickets: $10
Photos courtesy of Etiquettedesign.com and Paper Cut Magazine