The Ladies of DIFF (Girl Crush[es])
A
fter more than a week of screenings, panels, celebrity sightings, and Val Kilmer stories, the Dallas International Film Festival has officially come to a close, but not without leaving a lasting impression. I was fortunate enough to be able to speak with several of the festival's award winners, including 2013 Dallas Star Award Honorees Mary Elizabeth Winstead and Sherry Lansing and Hannah Fidell, director and producer of the Narrative Feature Competition Jury Grand Prize Winning film, A Teacher.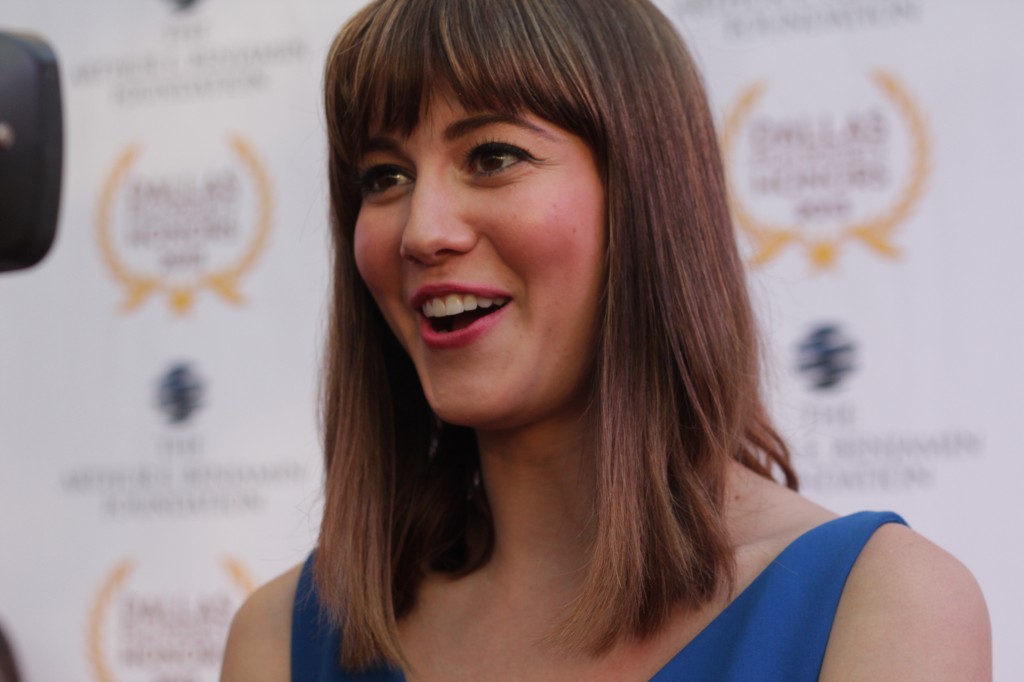 Each woman was inspiring in her own way. Winstead was honored for her acting work, with memorable roles in films like Grindhouse, Live Free or Die Hard, Scott Pilgrim vs. the World, as well as her upcoming film with Breaking Bad star Aaron Paul, Smashed.
"Mary Elizabeth is the kind of effervescent shining star that is inspiring and fun to watch," said James Faust, Artistic Director of the Dallas International Film Festival. "We are happy to honor this kind of artist who is inspiring a new generation of filmmakers – shining stars have spirits that are simply infectious, and Mary Elizabeth is just that kind of actress."
While I was in awe of her shoes, her impeccable makeup, and her height, what struck me most upon meeting her was her grace. Of all the celebrities that walked the red carpet this past week, Winstead was by far the most approachable, despite being one of its biggest stars.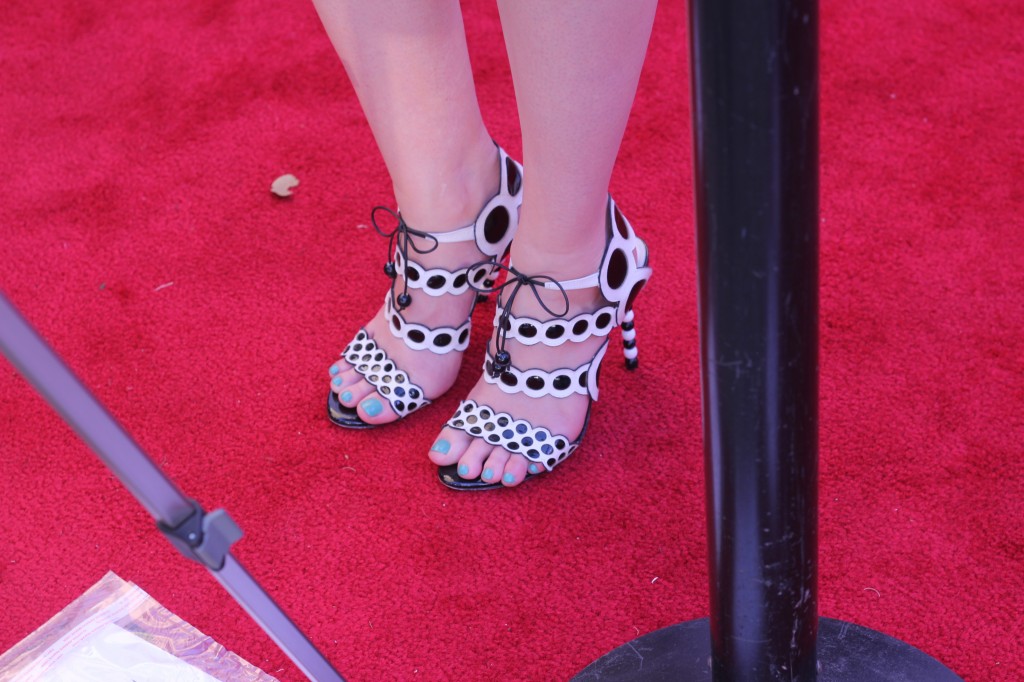 To give you a sampling of her loveliness, this is what she said upon receiving her award: "I'm a little embarrassed by the riches that you've bestowed upon me since I've been here – such great hospitality. Thank you very much."
She is perfect.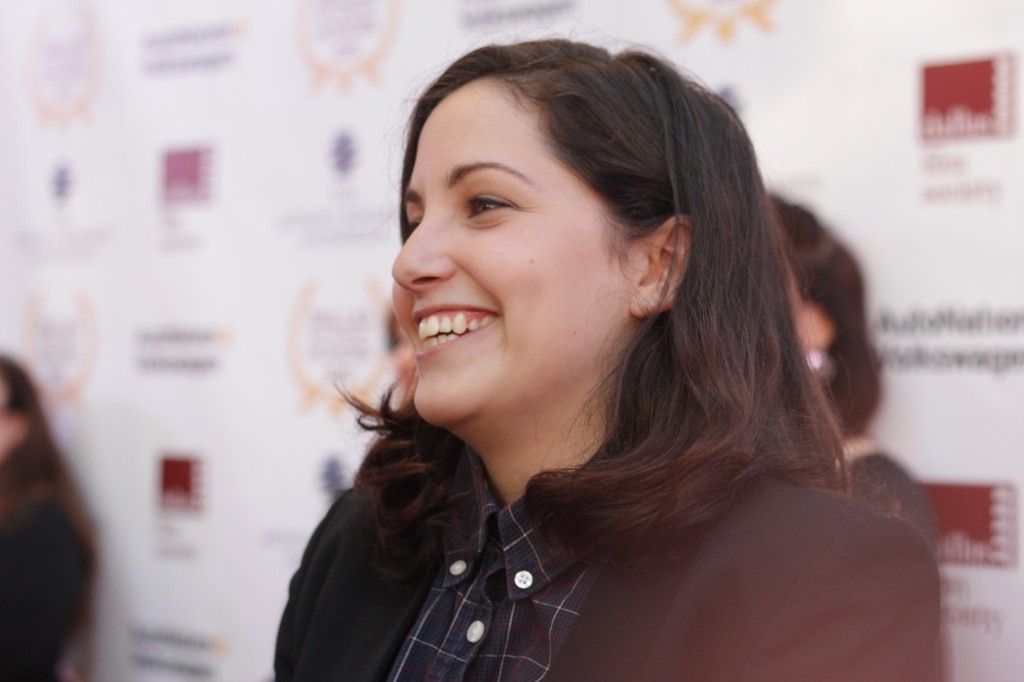 Hannah Fidell, the writer and director of the provocative and award-winning The Teacher, reminds me of another girl crush, Lena Dunham. I mean, her name is Hannah, she resembles her… a lot, and her wild ambition has paid off at a young age. She was recently named one of the 25 new faces of independent film by Filmmaker Magazine in 2012 and The Teacher won $10,000 at the Dallas International Film Festival.
Fidell is an inspiration for her sheer determination. After graduating from Indiana University with a degree in film theory, Fidell was on the path for a career in academia, but decided to pursue her dream of making films instead.
But it wasn't always a smooth ride. Her first feature film, We're Glad You're Here, about recent, disillusioned college grad returning to her hometown (Tiny Furniture anyone?) was not what she had hoped it to be. But she learned from her mistakes and bounced back with the visually stunning short based on a Joyce Carol Oates story, The Gathering Squall, which was accepted into SXSW in 2012, by which time pre-production had already begun on A Teacher.
The Hannah Fidell lesson: never give up. Don't let bad movies about post-grad life getcha down.
My last and possibly biggest girl crush of all (though I'm not sure whether she would be flattered or take offense at me calling her my "girl"): Sherry Lansing.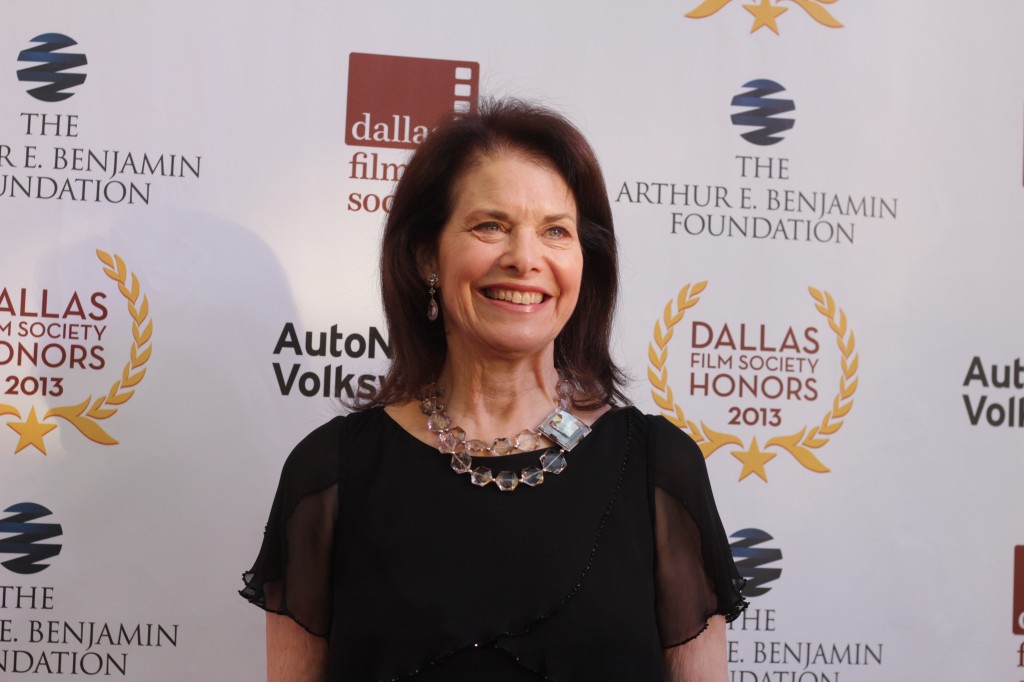 Let me give you the lowdown on Sherry.
Ms. Lansing became the first woman to head a major film studio (20th Century Fox) in 1980 at age 35. In 1992, she was offered the chairmanship Paramount Pictures' Motion Picture group, during which the studio produced blockbusters like Forrest Gump, Braveheart, and Titanic. She created The Sherry Lansing Foundation in 2005 which helps raise awareness and funds for cancer research.
Impressed?
On top of all of that, I picture her as woman who just oozes with words of wisdom. All you would have to do is bump into her on the subway, and she would overflow with some sage advice that you'd never forget. I picture Sherry Lansing as a human fortune cookie, but a cookie that has only good, inspirational fortunes.
I will leave you with the same inspired words Sherry left me with last Friday: "I champion passion. I champion having passion for what you do, whether it's making movies or designing dresses or medical research. Never giving up and hanging in there and always keeping your focus on what you want to do; usually the people who do that eventually find success."
These are my girl crushes, but we may share.
{for all YouPlusDallas photos from the Dallas International Film Festival 2013, head to our Flickr}