Celebrity Instagrams That Rock
W
hen most of us signed up for Instagram back in the day, we followed our besties and immediately started getting artsy. Our inner food blogger was unleashed. Selfies were acceptable again. All was right with the world. But then came the brilliant discovery that pretty much every celebrity had an insta, and things got real good.
Personal pics from Britney Spears were mixing in with shots of my best friend's cat and homemade gluten-free meals. But then came the (not so) shocking realization that Britney's feed, much like her Twitter and Facebook, were not really Brit, but rather some weirdo she hired to post things for her.
I regret saying weirdo, that's just the bitterness talking.
I digress. This discovery led to several others, followed by a mass "unfollowing" of several trusted celebs.
Then came the silver lining, thanks to my unnatural obsession with Pretty Little Liars. No shame. Turns out that if you're a celebrity, but perhaps not a super huge megastar whose "handlers" control the majority of their lives, you are actually in charge of your own Instagram. And what's more, you're awesome at it.
The following are celebs that have enriched my Instagram feed with intimate looks into their cool world:
MINDY KALING
Mindy's Instagram is just excellent. There are plenty of behind-the-scenes looks at The Mindy Project, but where it really gets good is when she goes on her insta-rants. I've often woken up to a barrage of Mindy's Instagrams that seem to be nothing more than her weird/awesome train of thought.
Within a span of about an hour, Mindy posted these pictures.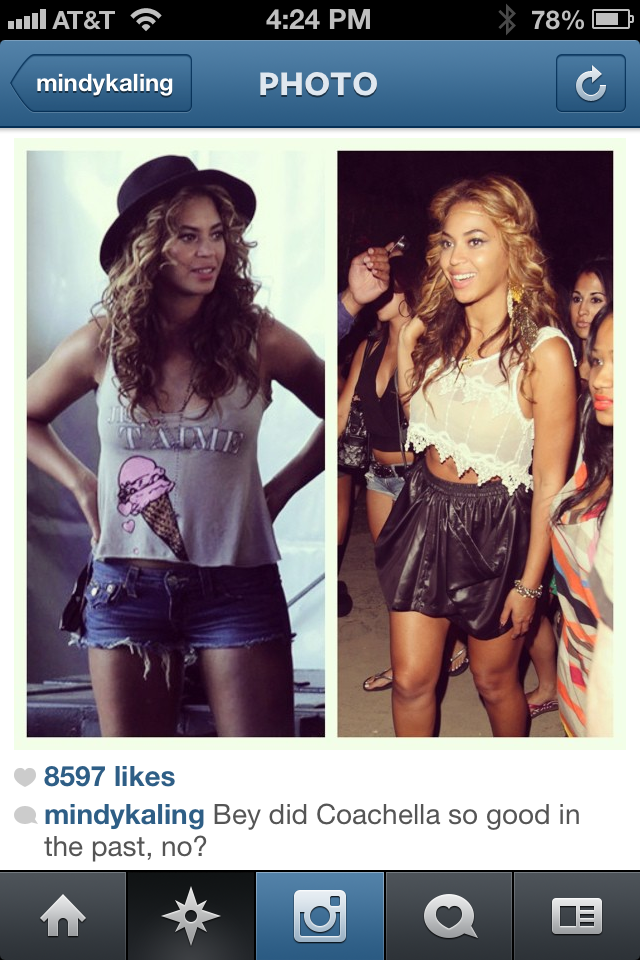 So great.
THE ENTIRE CAST OF PRETTY LITTLE LIARS
Or to be more accurate, Troian Bellisario (the cool one), Shay Mitchell (her gorgeous selfies will make you weep), Ashley Benson (party girl, hair chameleon extraordinaire).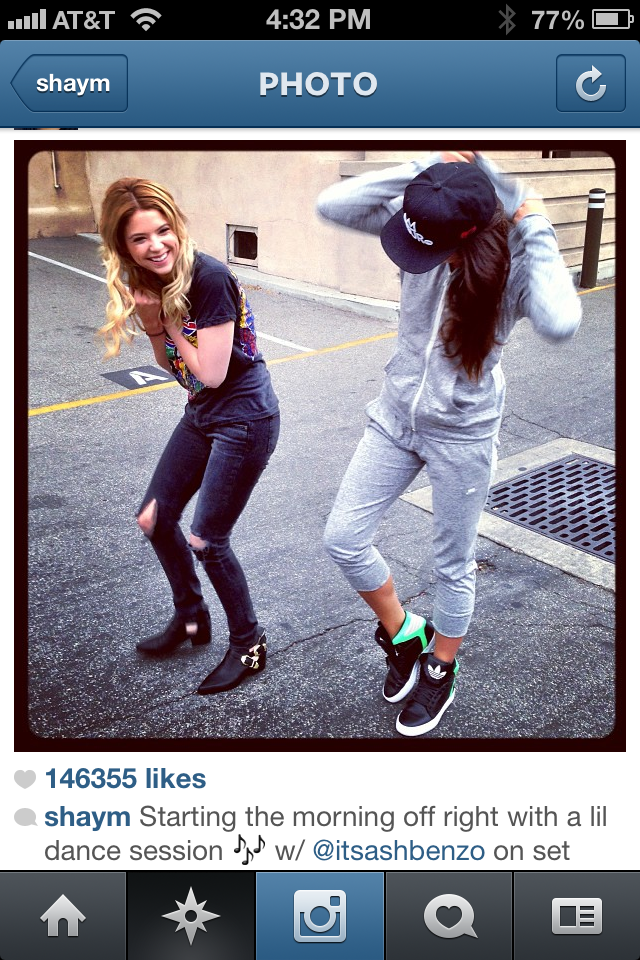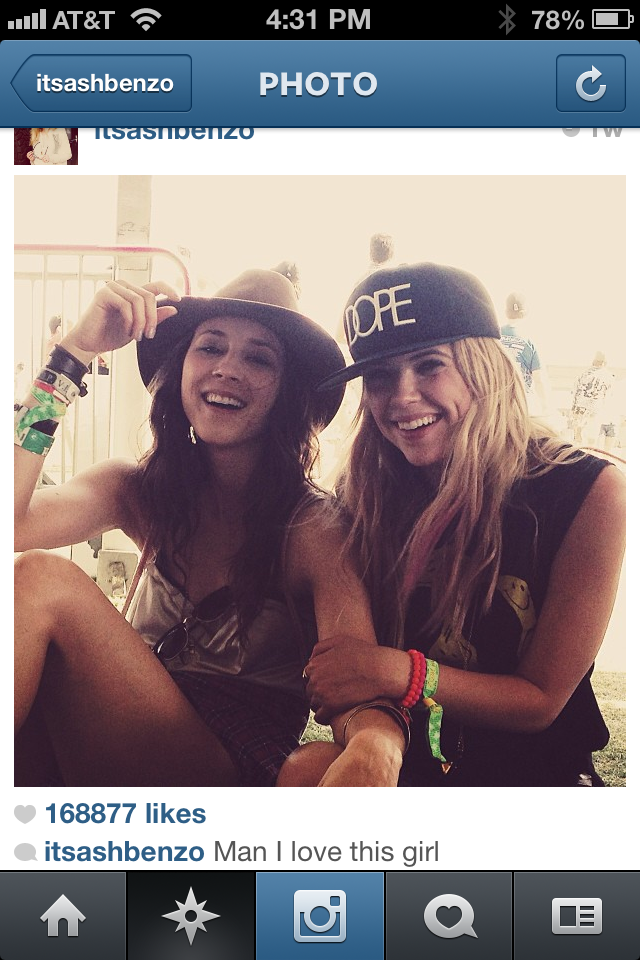 Honorable mention: Keegan Allen. Much to my surprise (I am not a Toby fan) the Keegs is an excellent Instagrammer. Mostly because he focuses on taking pics of/with the girls listed above, and he has a cat.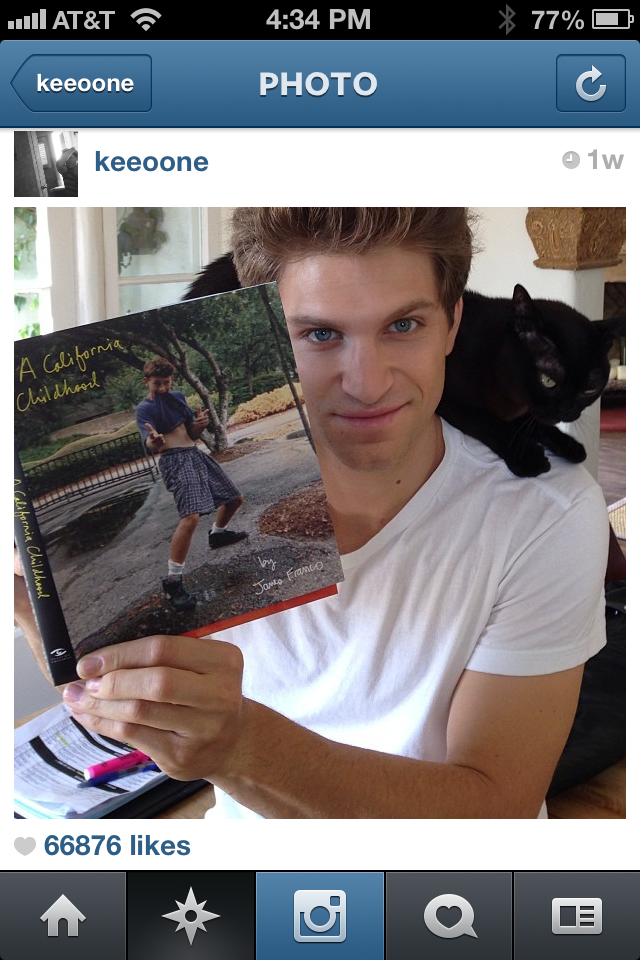 LENA DUNHAM
The Girls creator gives you plenty of great pics of her day job, but she gets extra points for her captions.
Personal fave: a Baroque-inspired selfie captioned "If it ain't Baroque don't fix it"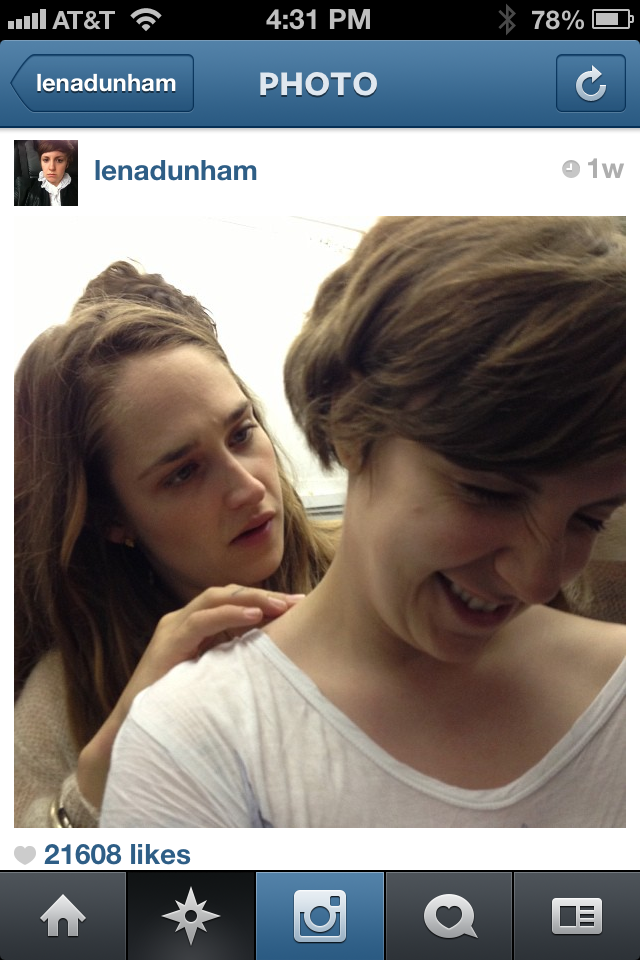 So intimate. So casual.
LAUREN CONRAD
I have spent an alarming amount of time (and money) trying to figure out what filters Lauren is using to make her Instagram so uniformly sunny with a yellow-ish hue. Seriously, if anyone knows, please tell me. You might be saving me $.99.
Basically, everything is lovely and perfect, much like I'd imagine Lauren to be.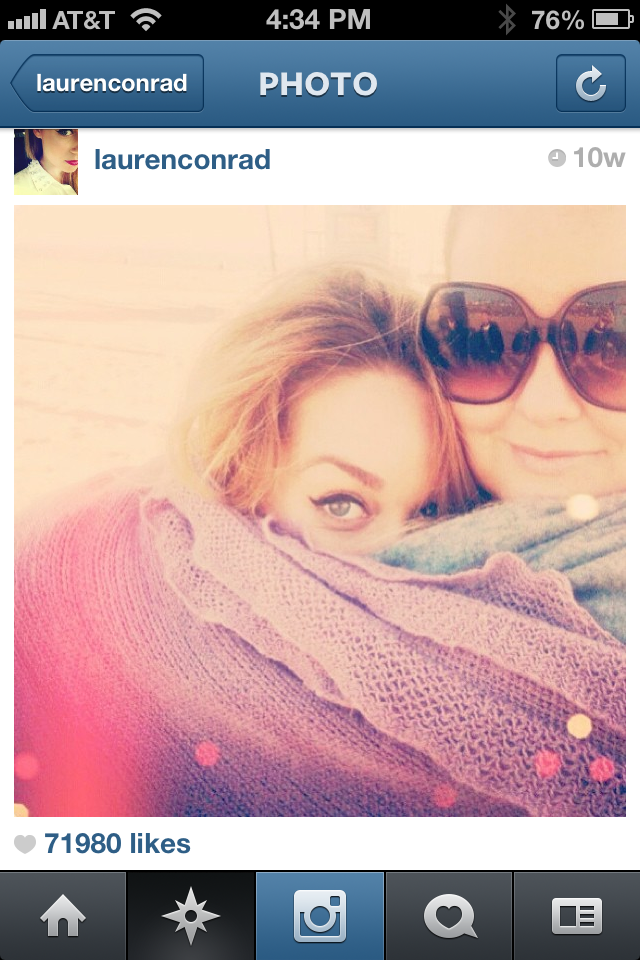 CELEBRITY INSTAGRAM DOWNSIDE: creepy commenters
I love a good celebrity Instagram, but never would I EVER comment. Some of that stuff is seriously disturbing.
For example: "my number one goal in life is to get you to notice me."
NOT OKAY.
But if you can ignore those crazy sad commenters, following some choice celebs can be a rewarding experience that will enrich your life for the hot second that you spend looking at their picture.