One Holiday Photo Equals Picture Perfect Skin at Lily Med Spa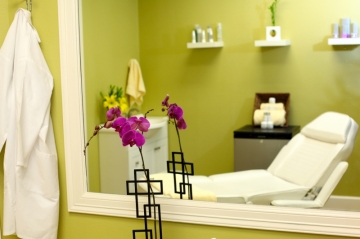 Y
ou heard me right. The holidays bring out the trigger happy cameraman in all of us, which almost always ends up in an awkward candid shot. I usually tend to be scrounging for food when my lovely likeness is captured forevermore. Lily Med Spa can't stop this from happening, but they can make sure you look your best.
Registered nurse and owner of Lily Med Spa, Tama Tran, has debuted the FDA approved Sciton BroadBand Light Laser at her North Dallas med spa. For a limited time in December, anyone who brings in a holiday related photo of themselves will receive one complimentary photofacial – a $350 value. Just one treatment can reverse skin damage and prove a dramatic difference in skin tone, fine lines and texture.
So grab 2011's Christmas card (or this year's if you're a real go-getter) and let Tama and the staff of Lily Med Spa get you camera ready!
Hours: Tues – Sat: 10:00 AM – 7:00 PM
Lily Med Spa 
(at Les Salons de Beaute)
14902 Preston Rd # 506
Dallas, TX 75254
972.503.LILY (5459)