You're Invited: 'Neath the Wreath is Holding a Pinterest Party
T
here will be a lot of holiday markets this season, but will there be a lot of Pinterest parties? I think not.

The Junior League of Collin County will be holding their annual 'Neath the Wreath Christmas market and fundraiser this week with a twist. The event continues to feature the best in holiday and home décor, ladies clothing and accessories, gifts, jewelry, children's items, gourmet food, and… a Pinterest Party.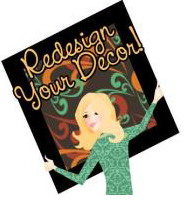 What is a Pinterest Party you might ask? 'Neath the Wreath's Pinterest workshop, "Your Holiday Luxe Tablescaping" by Redesign Your Decor, will be a fun and inspiring 30 minute session that teaches attendees how to create a luxurious holiday table using a "Pin-terior" Design and a "Pin it. Make it. Take it." DIY craft. They will also serve 'Pinterest inspired' cocktails at their famous Ladies Night Out on Wednesday, November 7, and they will highlight their merchants via, you guessed it, Pinterest.

I am an avid lover of holidays, Ladies' nights and Pinterest, so this is right up my alley. Add some 'Hot Santas' to the mix for Ladies Night, and you've got yourself a guaranteed fan.
When: November 8-11 (Ladies Night November 7)
Where: Plano Centre 2000 East Spring Creek Parkway, Plano, Texas 75074
Ticket Info: 
General Admission: $10 (or $8 at your local Tom Thumb) [buy here online]
Design Sessions: $25 (general admission is not included) [buy tickets online]
(There will be 8 sessions, 2 on Thursday, 3 on Friday, and 3 on Saturday)
Ladies Night Out: $45 regular, $100 VIP [sold out] [buy tickets online]
For more information, visit the 'Neath the Wreath site, Facebook Page or DallasPinterestParty.com.