Pamper Yourself & Your Pet This Fashion's Night Out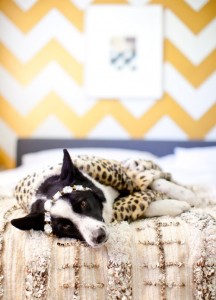 I
t's the biggest week of the year for fashion. You're probably thinking about all the free swag, cupcakes, complimentary cocktails and makeovers you'll be getting as the week progresses. It's easy to get caught up thinking about ways to spoil yourself for that new job, promotion, or just for being so fabulous, but what about the other people in your life, and by 'people' I mean your pets.
Before you get swept up in all the FNO fever, get your favorite furry friend in on the action. I"m not talking about mink coats or stilettos, just a little bling to make them feel as special and stylish as you are.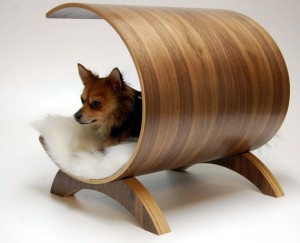 Head to Snider Plaza and snag a rhinestone studded collar fit for a prince/princess from the crème de la crème of pet shops, Tails of the City. This adorable pet accessories shop + floral shop is a hidden treasure filled with peacock feathered cat toys, fleur-de-lis embellished bowls, and chewable purses in the shape of Birkins ("Barkin"), Chanels ("Chewnels") and more.
Feeling lazy? No worries. Spend some virtual cash on the Mungo & Maud website (unless youfeel like jetting to London). Shower your best friend with elegant, well-made accessories, blankets and toys. Because they're worth it!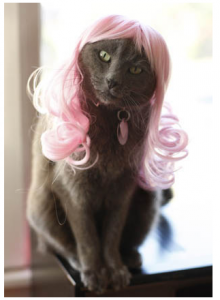 Everyone loves having their picture taken, maybe you're cat does too. Maybe. For the ultimate glamour experience, get your feline friend a kitty wig. Pink passion is my wig of choice for my kitten sidekick, Mila.
Free cocktails are an integral part of FNO. You're pup my not be welcome at the actual event (woof), but he can get a taste of the good life at Yappy Hour. The W Hotel hosts them on occasion and The Stoneleigh Hotel recently held a weekly Yappy Hour in June. They're always a success so keep an eye out for more popping up around the city and give your pup a much-needed night out with friends after a hard days bird watching and chipmunk chasing.
Fashion's Night Out is practically upon us, so enjoy! Everyone deserves to spoil themselves now and then; just don't forget to throw your dog a bone too.