Posted
September 7, 2012 by Megan Bursey
in Fitness
Is It Time for a Change of Pace?
D
o you know what the next move is in every group fitness class you attend? Can you tell when the instructor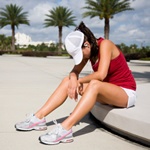 misses a step?  Are you no longer seeing results?  If the answer to these questions was yes, then it may be time you considered a change of routine. Over time your body will adapt to the demands placed upon it. This will lead to a plateau in results and the need for a change in routine. While it can vary from person to person on when this will happen, an average guide to follow would be to change up a program every 4 weeks or so in order to avoid over training and injury.
As a group fitness instructor I run into this issue a lot with members who enjoy group classes and regularly attend the same classes week after week.  While the routines we implement in class can vary, the workouts generally follow the same format which means our students perform the same routine week in and week out.  This is perhaps most visible in a class such as indoor cycle. While we can alter the composition of the ride and focus more strength, endurance, or speed, the attendees are still on the bike. Over time, they will have to increase their workload or time in order to achieve the same results they achieved when they first started.  While we like to see our students progress and get stronger, there will come the point where their progression will stall. This is why I encourage my students to take other classes or utilize other methods of cardio, such as running or the stair mill.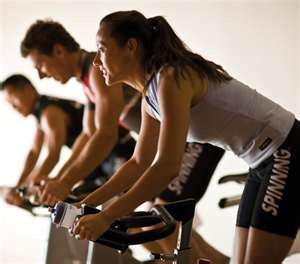 As a group fitness instructor, I love group fitness classes and certainly believe it is possible to attend group classes and achieve a varied routine. I suggest choosing cardio classes such as cycle, Zumba, kickboxing, or Tabata classes as well as classes that involve weights.  Weight training is a topic of controversy among women, and a topic for another day, but weights certainly have a place in an effective workout program.  Therefore, if you are weightlifting outside the group fitness classes then choose cardio classes. Conversely if you are doing cardio on your own, perhaps you want to choose a class that involves sculpting.
If you have been attending the same classes for weeks, then take a chance and try something new.  It will break up the monotony of the current cycle you are on and perhaps you will meet some new people along the way! You do not have to completely give up your favorite class, but the change will do your mind and body good.  So take a look at your current schedule and goals. If you are finding yourself in a fitness plateau and not seeing the results you want or are getting burned out on the current program you are on, perhaps it is time you changed it up.