The Bad Hair Day Cure You Probably Already Have at Home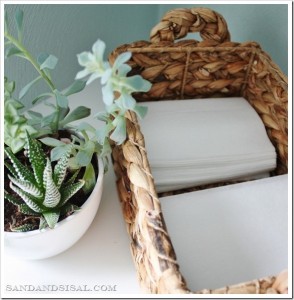 I
t's one of those days, not only do you have flyaways and frizz but your hair is dingy and in need of a good scrub. No time to hop on the shower? Instead of powdering on dry shampoo (and risk looking like a dandruff victim), head to the laundry room and grab a sheet.
Not only do dryer sheets fight the static in your dryer, they also smooth things over in the hair department. Plus your hair smells fantastically fresh, just like a fresh batch of clean laundry.
Don't believe me? Check out India-Jewel Jackson's Pinterest for more DIY tips.