Kendall Jenner's Tan Lines: Do or Don't?
T
he Kardashian-Jenner clan are usually meticulously put together for each and every appearance, but one of them may be in the hot seat after showing up to one looking less than perfect.
Kendall Jenner, the little sis of Kim, Kourtney, Khloe, and Robert and twin sister to Kylie Jenner,  is a rising star in the modeling world for her mile-long legs and beautiful features.  Repping brands like Forever 21, Luca Couture, and Nordstrom, Kendall is quickly becoming the "beautiful" one of the bunch.  Slightly more soft-spoken than her sisters, she makes intermittent appearances on their hit TV show, "Keeping Up With the Kardashians".  So what could she have done that has even the Huffington Post taking notice?  The faux pas of all faux pas-tan lines.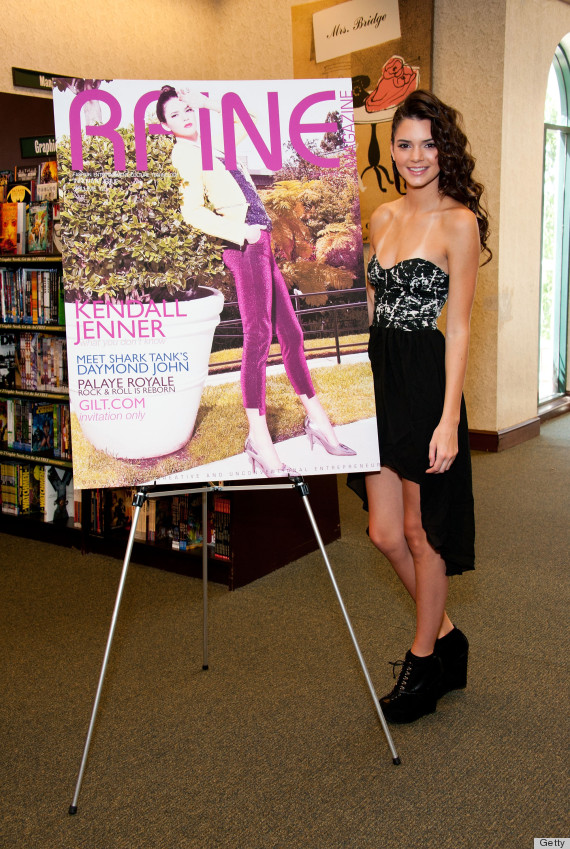 Jenner showed up for her magazine signing of Raine at Barnes and Noble in Calabasas near her home sporting a cute strapless number and some very visible tan lines.  Some are lauding her for being "herself" and coming to the event in a more natural state than most of her family would ever consider doing, but others are aghast that she wouldn't cover the lines up with a more appropriate dress.
What do you think?  Is this a major "Don't"? Most stars aren't brave enough to try it, but citing Kendall's age (16) and youthful attitude, I'm not sure she gave it a second thought. (And she still looks incredibly cute-tan lines or no tan lines.)
Photos via