Grilled Portobello Burger with Basil Goat Cheese Spread
I
've been on a mission to bring Pinterest to life lately. But since those pictures are so fabulous, they usually take a more experienced chef. Like Wolfgang Puck experienced. I'm not a bad cook, I just don't cook, so I decided to find a few recipes that (while still fabulous) were a little bit more on my level. A girl can only eat so many Lean Cuisines.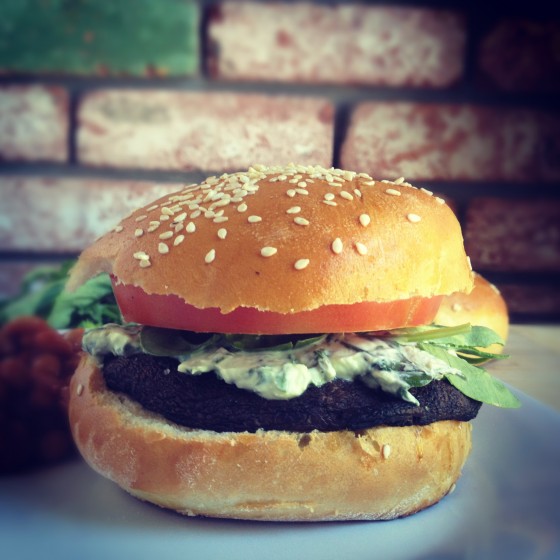 This grilled Portobello burger from Eat, Live, Run is the perfect recipe for anyone with a grill and a penchant for goat cheese. And who doesn't have a penchant for goat cheese? Also I am a burger fanatic (Wendy's burgers to be exact) but I've been attempting to get a little closer to nature and a little further from obesity. This recipe was beyond delicious and generally pretty healthy! I stopped by Central Market, snagged some samples, and gathered the necessities.
Ingredients:
4 large Portobello mushrooms, stems sliced off
4 hamburger buns
4 oz. soft goat cheese
1 cup packed fresh basil (I used basil pesto and it was fabulous)
1/2 tsp. minced garlic
sea salt
1 tbsp olive oil
Whatever else your little heart desires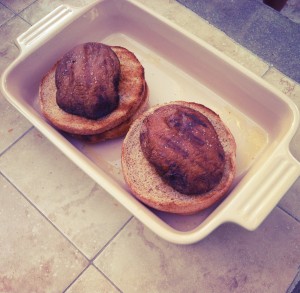 Directions from Eat, Live, Run (and some commentary by moi):
– Make the goat cheese spread first. In a food processor, combine the goat cheese, fresh basil, minced garlic and a teeny tiny pinch of sea salt. Process until smooth.
Okay, obviously a food processor is ideal. My lack of a food processor or blender was not idea. I did however have a very old mixer, which worked like a charm.
– Keep in the fridge until ready to use.
Or nibble on it while you grill your burgers
– Heat up grill to medium high.
Watch your fingas!
– Drizzle a little bit of olive oil all over each portobello cap. Sprinkle with salt.
Just found out the EVVO means extra virgin olive oil… just in case anyone in the world besides me didn't know
– Grill mushrooms for about 6 minutes per side, or until they are very tender and juicy.
Eh, I have nothing to say
– Once grilled, assemble the burgers. Place a grilled mushroom cap on each bun, topped with a large spoonful of goat cheese spread and whatever additional toppings you choose. Eat. And love.
Top with like 5 spoonfuls of goat cheese spread. Devour. And love.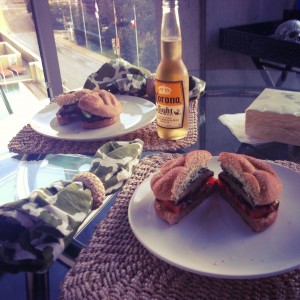 This recipe makes 4 burgers and takes about 20 minutes… unless you're just getting acquainted with your grill like moi 🙂