BECCA Ultimate Colour Gloss Giveaway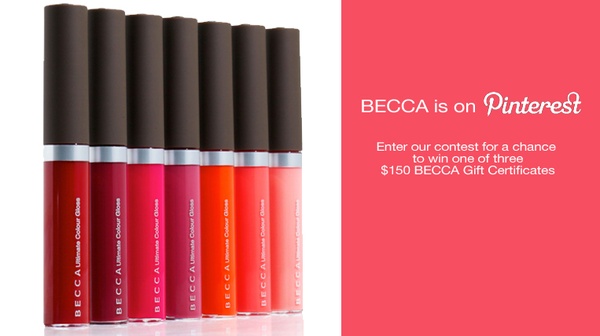 C
alling all avid Pinterest(ers). Here's an opportunity to flex your board-making muscles; you may even get rewarded for it. BECCA Cosmetics asks you to turn your favorite shade of their Ultimate Colour Gloss into an inspiration board on Pinterest for a chance to win one of three $150 BECCA gift certificates. If you haven't heard of BECCA, consider this your introduction to the fabulous Australian (hence the 'u' in coloUr) line of cosmetics that celebs like Britney Spears, Kate Winslet, and Rachel Bilson are already loving.
While most companies offer 3 to 7 concealers, BECCA offers no less than 34, practically guaranteeing that every woman of every ethnicity can find her perfect match. My sister introduced me to the brand about a year ago and I have slowly phased out most of my makeup in favor of BECCA. Except for my mascara. There's no 'maybe it's Maybelline'; it IS Maybelline.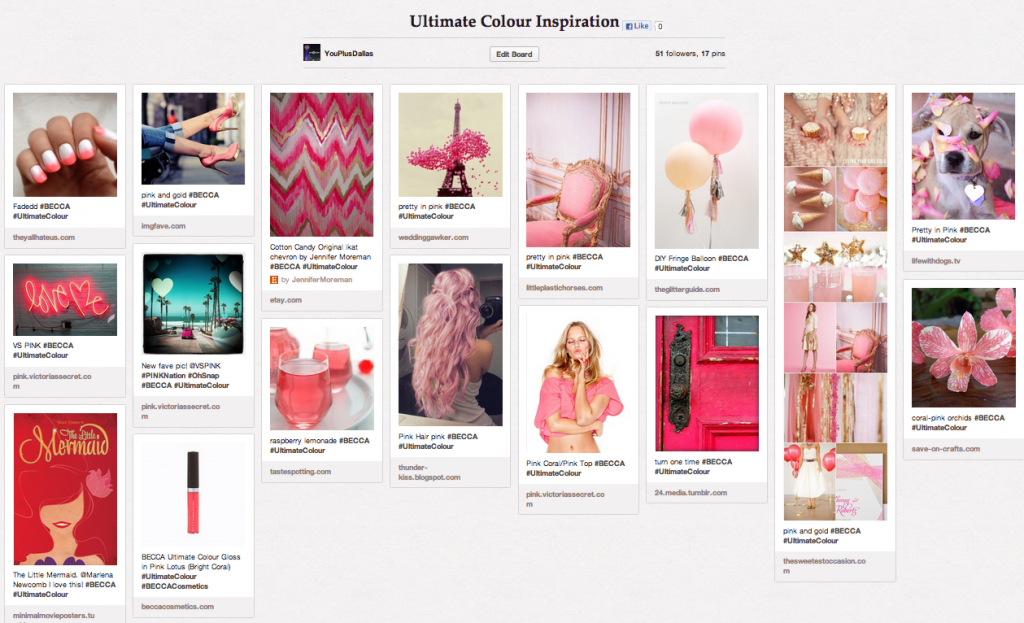 Back to the contest. It's so simple and actually a lot of fun.
– Find BECCA on Pinterest and pick your favorite Ultimate Colour Gloss shade.
– Create a board titled "Ultimate Color Inspiration" in the Hair & Beauty category and pin your favorite shade
– Start pinning! Pin at least 5 images that inspire you to add a little 'Colour' to your life (I found it a little hard to stop at just 5)
– Make sure to tag #BECCA #UltimateColour in each pin description (or just copy and paste it like me)
– Once your board is complete, email the link to [email protected] and include:
A link to your board
First and last name
Address
Date of Birth
Happy Pinning!