h2o: The Science of Marine Skincare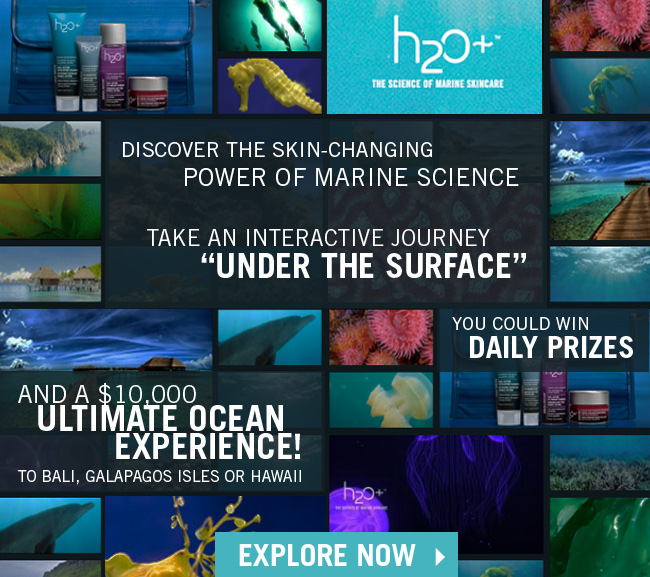 ne of my beauty essentials that I absolutely cannot live without is lotion. I'm constantly lathering it on like butter. One of my favorite brands to keep in my purse or at my desk is h20. This unique brand cultivates the skin-changing power of marine life (there's a lot of good stuff down there!) It's fresh, simple, and effective.
Their marine-based scientifically proven skincare formula  has recently undergone a makeover, offering an interactive look under the surface and into the science of marine care.
Click the image above to discover daily prize giveaways, stunning images of our planet's most breathtaking oceans, and the opportunity to win a $10,000 ultimate ocean vacation to Bali, Hawaii or the Galapagos Islands. It's so much more than a lotion!