Mother's Day Plans? You Betcha
S
how Mom that you didn't forget her special day, Sunday May 13th.  Make plans!  Our fine city has quite a few delish dining options for Mother's Day, and one you need to consider is the fabulous Hotel Zaza Mother's Day Champagne Brunch.  Starting the day off the assorted breakfast breads, croissants, bagels, and fresh fruit, Mom will already feel the love.  Hey, anytime she doesn't have to fix breakfast for someone is a good day.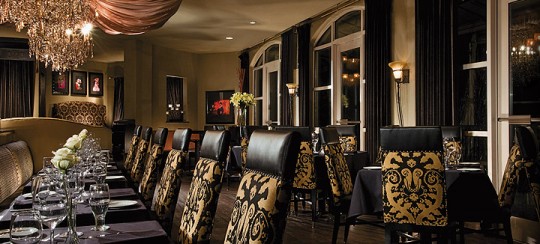 Smoked salmon, foie gras pate, grilled poached shrimp, and egg station, assorted quality meats and dim sum all mean one satisfied Mommy and tummy.  Don't think this is just any meat, either.  I'm talking NY strip, leg of lamb, and fried turkey, for goodness' sake!  Cap it off with seven different desserts, including strawberry shortcake parfait and you've done your job to make the woman who raised you feel extra special. Make your reservation by visiting this link ($85 per person/$100 with champagne).
While you're at it, how about a Mother's Day gift to present to her at the table?  Mom doesn't need anything too extravagant, but something simple, sweet, and thoughtful lets her know you're thinking of her all year long.
This Paige Enamel Bangle from Stella and Dot is a beautiful way to kick off summer and is a steal at $59.
Belstaff Shannon Gray Leather boots from Net-A-Porter are a gorgeous and comfy way to treat Mom.  At $347, I'd say these are a winner.
Digital photo books are all the rage these days, so give Mom a trip down memory lane by creating one that highlights what makes her so dear to your heart.  Paislee Press has some of the most beautifully simple options available.
And to my Mom, who makes every day a little sweeter, Happy Mother's Day.  I love you.