American Beauty Launch Party with Estee Lauder and Vogue
O
ne week from today, you have the opportunity to party with Estee Lauder and Vogue magazine at Neiman Marcus Northpark Center as they celebrate the launch of Assouline Publishing's new book American Beauty. According to the publisher, this book is a keeper for the ages. "Photographed by Vogue alumna Claiborne Swanson Frank, American Beauty features over 100 portraits of quintessentially American women such as Lily Aldridge, Solange Knowles, and Jenna Lyons—each of whom possesses an original blend of grit, grace, glamour, and gravitas that echo far beyond the pages of this oversize hardcover."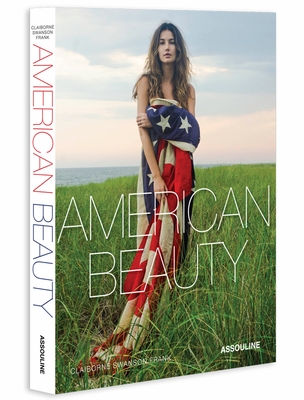 Wow. Sounds inspiring and a little bit intimidating, no? Meet the book's photographer, Claiborne Swanson Frank, and receive a signed copy with your Estee Lauder purchase of $150 or more. Let's face it, you need new colors for the season and a signed copy of this fab book is enough incentive to go for it.
Oh, and this isn't your typical book party, my dears.  Estee Lauder Global Makeup Stylist Rick DiCecca and his team will be on-hand to give glam makeovers for spring. Pros sculpting your face with their artistry is never a bad decision. For more information, or to schedule an appointment, call 214.363.8311 ext 2138.
Neiman Marcus Northpark Center, Cosmetics, Level One
April 11, 6-8 p.m.