The Best Dress Shirts for Women
D
ress shirts are a must-have for any woman's closet, but with all the options, it can be a bit confusing.  The phrase "dress shirt" may conjure images of a stuffy button-down, but it doesn't have to be.  With trends evolving in the workplace, a dress shirt can be something other than a crisp, white "dry-clean-only" staple.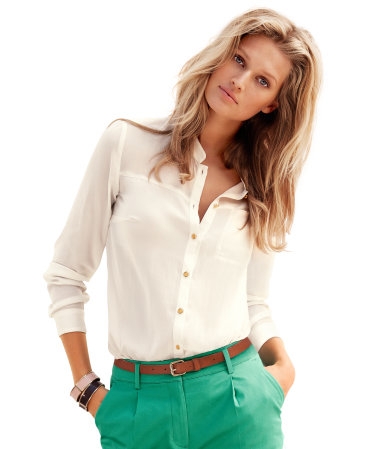 In order to choose the best dress shirt, FIT is the most important thing.  If you are choosing a button-down style, make sure it fits comfortably in the shoulders, the buttons aren't gaping open at the chest, and the sides are slimming and fit a bit snug against you.  Nothing looks sloppier than a bulky dress shirt that you've tried to tuck in.  Buy a shirt that fits your chest accurately and won't send a button flying across the room to put out a co-worker's eye.
Once you know what size or tailoring works best for you, STYLE can be the next fun step in dressing creatively for work or other "dressier" occasions. Soft chiffon, light-weight fabrics that can be layered with a cardigan, or even short-sleeve styles look dressed up and sophisticated.
If  "dress shirt" means pulling double duty for a cocktail party, wedding, or romantic dinner out, sheer or sparkly fabric will do the trick.  If you want to stay conservative, stick to a sheer fabric that covers the arms and doesn't have a low neckline.  If a sexier look is what you're going for, less fabric and more shine is appropriate.  (Disclaimer: bring along a wrap or cardigan to cover up. You might get cold or realize everyone else is dressed much more conservatively. Yikes….)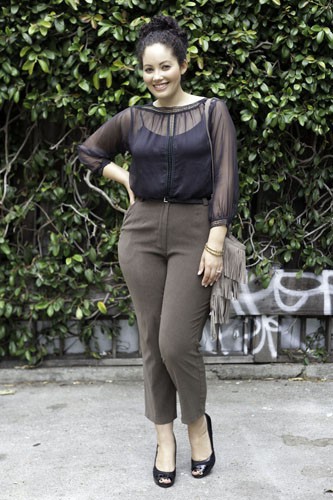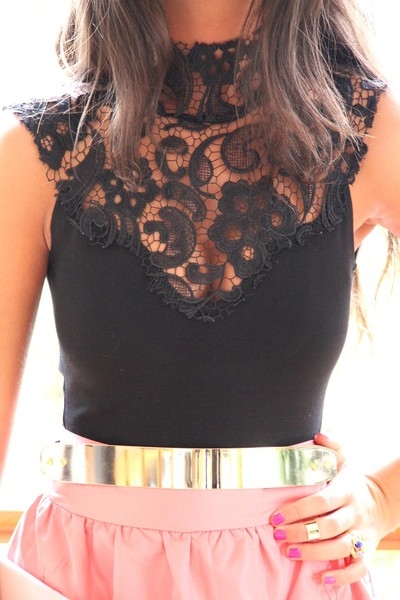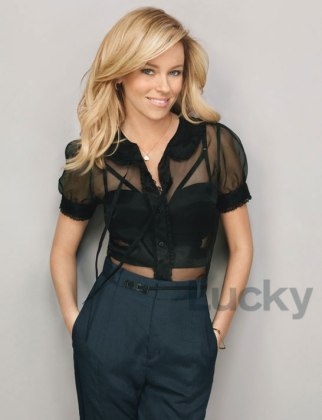 Last tip for the best dress shirt?  ACCESSORIZE.  A shirt is just a shirt without a little bling to make it "pop".  If it's a simple shirt, layer on necklaces with interesting pieces or wear a vintage broach.  If the shirt has a busy print,  perhaps pair it with an oversize watch or large (simple!) earrings.  A less expensive dress shirt can suddenly look like a million bucks with sophisticated and stylish accessories.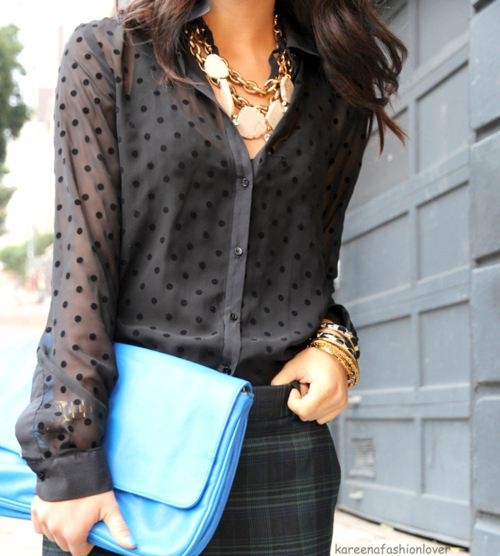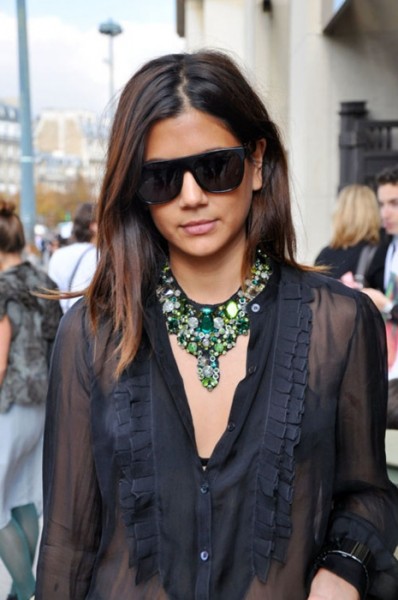 (all images via)
Hilary Kennedy

Hilary Kennedy is a contributing author for
YouPlusStyle
, focusing primarily on Style, Arts and Entertainment, and Dating and Relationships. Hilary also stars in many videos for
YouPlusMedia
.