Nail Art: From GhettoFab to Golden Globes
I
am going to confess that I have never, ever had any nail art done.  Not on my toenails, not when I was bored in class, not when it was the "cool" thing to do.  It never interested me, and I had no desire to stray from my pale, sheer OPI shades.  However, seeing Zooey Deschanel sporting her new tuxedo nail art on the red carpet at the Golden Globes made me rethink it.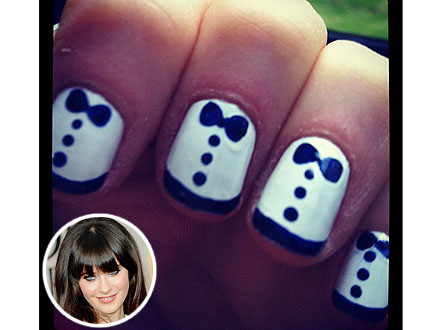 Why?  Beauty shouldn't always be so serious, that's why.  Why shouldn't we do something whimsical and fun once in a while that isn't meant to epitomize class, but rather be class clown?
Here are some of my favorite looks:
I'd love to see yours! Send me pics, and I'll post your artistry on the YouPlusDallas Style Network.