New Year's Eve Style-No Matter What Your Plans Are
I
t's upon us once again….as if having a date isn't enough pressure, looking hot on New Year's Eve is also paramount.  Luckily, it's a night where you can throw on anything sparkly and it won't be considered "too much", which gives you many fun options.  (Unlike finding a date.)
A few ideas for NYE glam: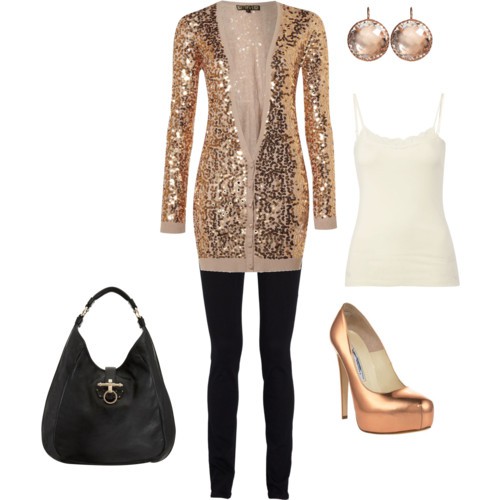 A sequin sweater, cardigan, or tank makes a dressy statement, but allows you to keep your bottom half causal and comfortable.  Warm tights or leggings in a neutral color are probably already in your closet, so splurge on a fun sequin top and metallic shoes to match.  (I suggest metallic flats or wedges if you're going to be standing all night long.) This a a fabulous look for a nice dinner, dancing, or house party.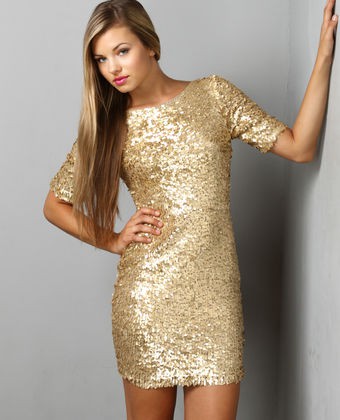 If you're headed somewhere a bit more dressed up, you can't lose with a metallic dress that doesn't reveal too much, but packs punch with the shine.  Gold and silver are always safe choices that give you lots of options to create a glow with your makeup.
Feel more comfortable in a skirt?  A sequin skirt gives you the option to wear a cozy, comfy sweater on top, with a statement necklace or earrings. (But please, not both at the same time.)  A lightweight cashmere sweater will keep you toasty, but won't leave you sweating all night on the dance floor. If you have a tailored blazer, add it for an extra layer of warmth when you transition to the outdoors.
Perhaps you are lucky enough to be invited to a swanky formal affair on the last night of 2011….you can't just show up in a sweater and mini-skirt, you have to bring out the big guns.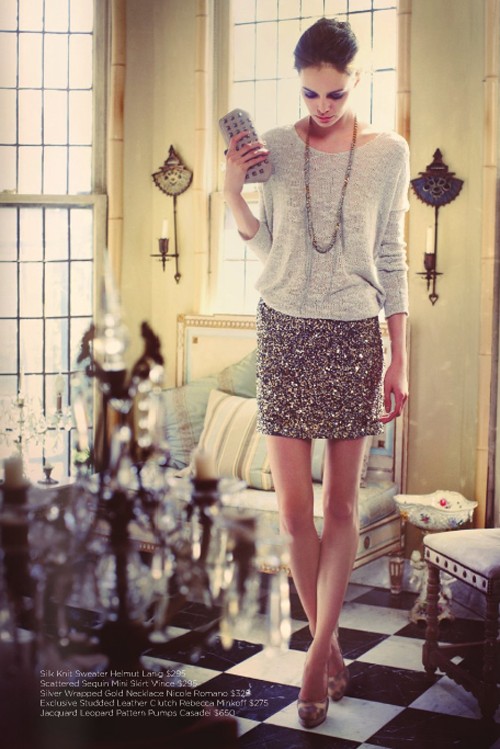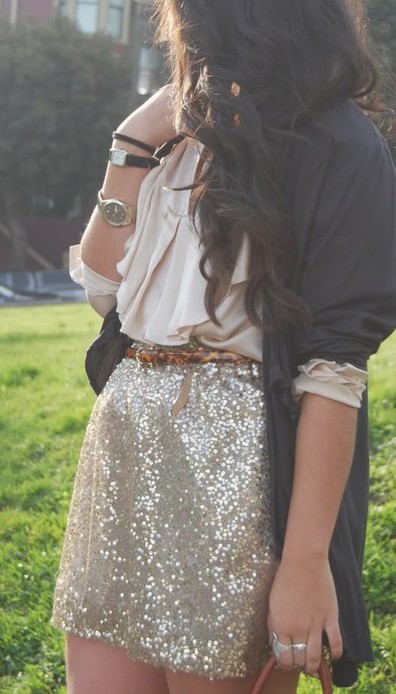 A metallic sequin and beaded dress bring head-to-toe glamour reminiscent of old Hollywood.  Who could resist kissing you at midnight in this?  Exactly.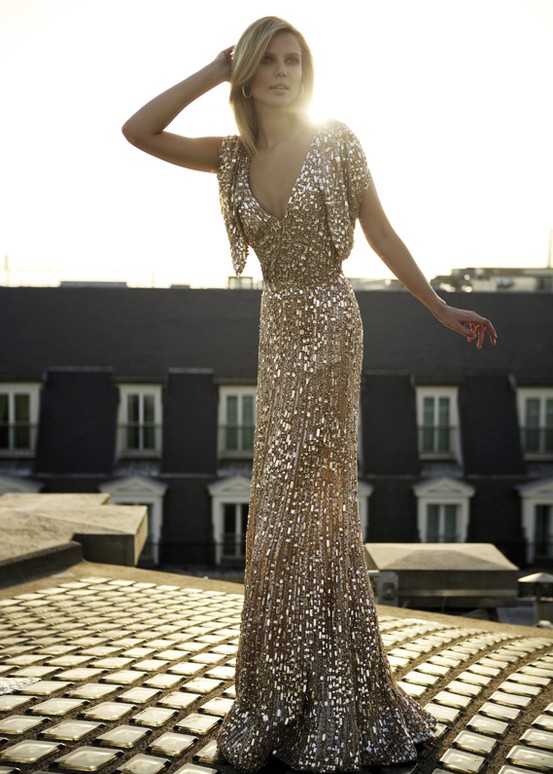 If you're staying in this year and celebrating at home, don't give in to your urge to put on those fleecy sweats and fuzzy socks.  Keep things fresh for the start of the new year with a soft tee, comfy jeans, and a few bright layering pieces.  You might feel a little silly wearing a scarf on your couch, so you can always add sparkly stud earrings instead. Don't sport house slippers, but keep those toes warm in Toms burlap slippers instead.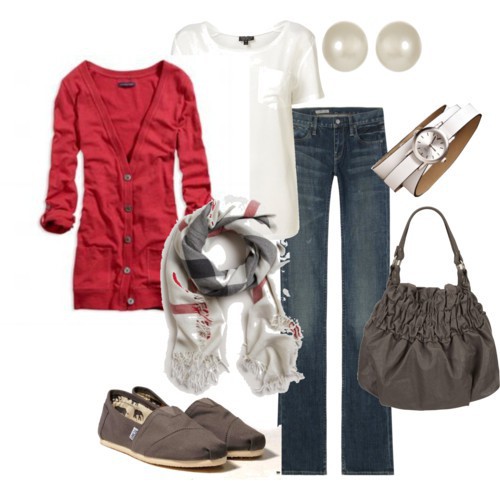 Pour yourself a celebratory glass, turn on New Year's Rockin' Eve, and feel good inside knowing that you're starting the year off in style.  It's all about the little luxuries we afford ourselves, and dressing stylishly for yourself (and no one else!) is a great way to build confidence in 2012.
(Images via)