What's Hot This Holiday
W
hat's hot and what's not….a phrase we hear on television all the time.  The hottest toy for Christmas always sells out.  The hottest electronics fly off the shelves on Black Friday.  So what's hot in fashion this holiday season?  Well, I'm gonna dish.
According to the fabulous Allison Deyette at the fun blogging event in Miami I was telling you about yesterday, there are a few key items that you either need to have in your own closet this season, or you should totally gift to your loved ones to keep them on trend.  Without further adieu, here they are:
1. SPARKLE.  Lots and lots and lots of sparkle.  The holidays are a time of year when you can get away with excess sparkle, shine, and pure drama.  Whether it's a sparkly sequin top like this Vince Camuto paired with winter white slacks or a black pencil skirt, it is eye-catching and still classic.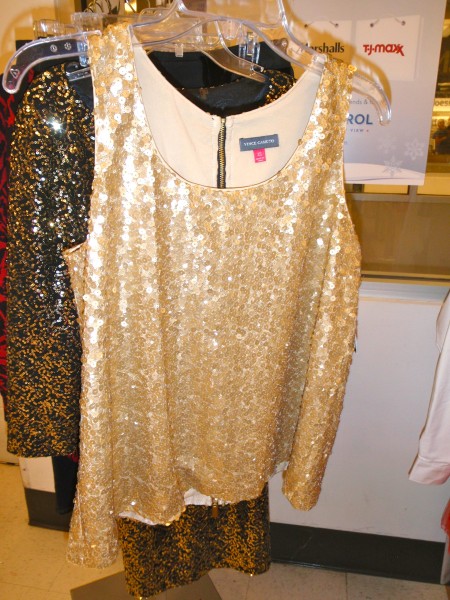 2. ROYAL BLUE.  This color is everywhere, and with good reason.  It looks killer on every skin tone and can be paired with any number of colors: black, gray, camel, etc.  This Cynthia Rowley dress at Marshall's and these Steve Madden heels ($49!) are great examples of how to wear this color for all of your holiday parties and not break the bank.
3. LARGE JEWELRY.  Think Elizabeth Taylor.  She always wore huge jewelry, and instead of looking overdone, she simply looked sophisticated.  There is a subtle way to wear big bling, and picking an understated jewel-tone purple is a great way to go.  Pair it with this matching jeweled clutch, and all you need is a simple dress to create a fabulous outfit.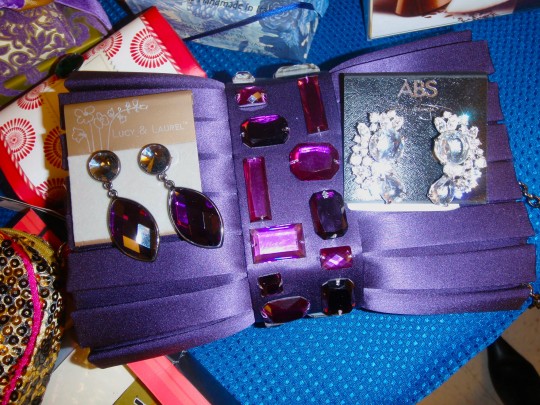 4. COLOR BLOCKING.  This cool trend has been all over runways for several seasons now, and it can be tricky to pull off if you don't do it correctly.  How about making it simple with a pair of suede color-blocked heels?  These Steve Maddens are much more comfy with that chunky heel, and these would look great with a simple Anthropologie dress and tights. No brainer!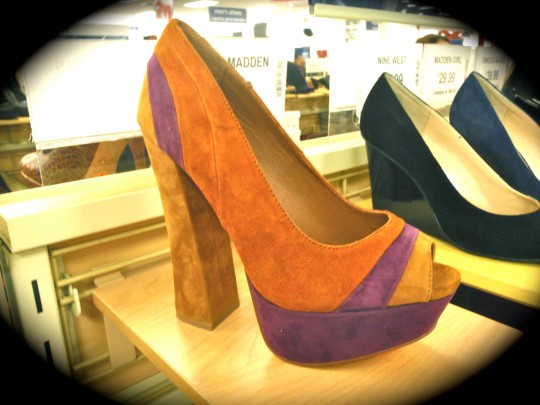 You can find all these styles (or similar,) at Marshall's and TJ Maxx right now, so don't wait!
Here are a few Marshall's metroplex locations:
3616 Forest Lane
Dallas
(214) 350-8373
7609 Campbell Rd
Dallas
(972) 248-8494
8335 Westchester Dr # 20, Dallas, TX 75225
TJ Maxx Locations:
9100 N Central Expy # 125
Dallas
(214) 373-7310
14754 Preston Road
Dallas
(972) 702-8535
The Village at Allen
160 E Stacy Rd
Allen , TX 75013
Phone: 972-678-0980