Steal It: Kirsten Dunst's Classic Style
W
hether you love, hate, or feel indifferently about her, Kirsten Dunst is back and bringing classic style with her.  Photographed for the New York Times, she looks pretty darn amazing in styles that are surprisingly attainable for the rest of us.  Want proof?  Check these gorgeous photos out….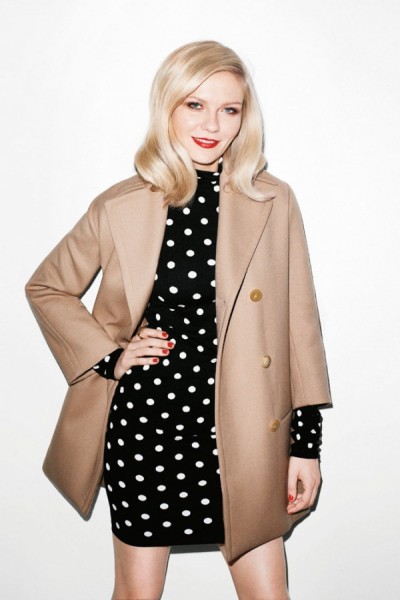 A simple polkadot dress and camel coat with red lips and nails = classic and sexy.  Dunst's look consists of a Calvin Klein Collection coat, $1,995 and Wolford dress, $545. You can steal this same look: dress from Forever 21 for $24 and coat from Banana Republic for $198.
Her next look is also equally chic: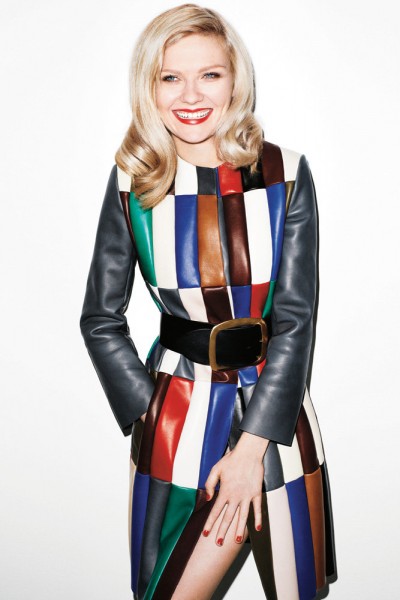 This color-blocked Céline coat is rich, supple, and gorgeous with a wide belt to cinch the waist.  Recreating this look is a bit tougher, but there are a few options that capture the spirit of this style.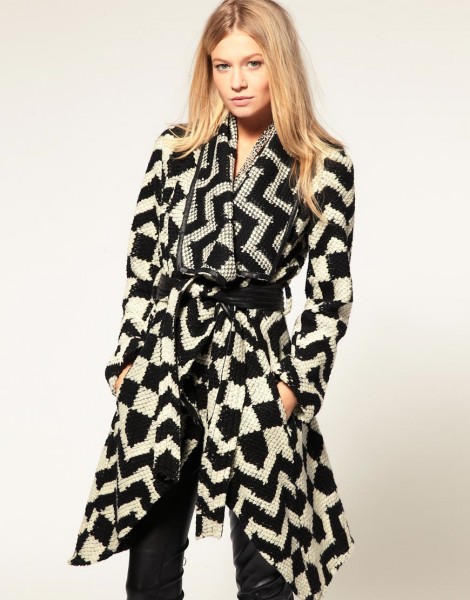 This coat by Asos.com is under $180, and looks just as fab with an obi belt.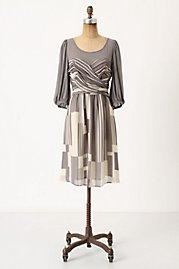 This gray color-blocked dress by Anthropolgie is also a lovely way to get the look without spending thousands. This dress is only $298!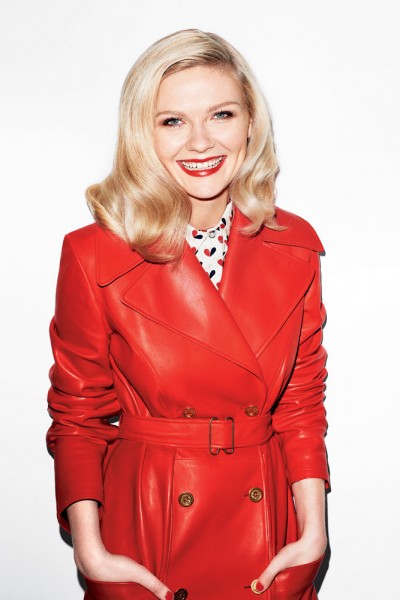 Where to find a gorgeous red coat like this? Dunst's coat is a Yves Saint Laurent peacoat, $5,590. And that printed top? Louis Vuitton, price on request.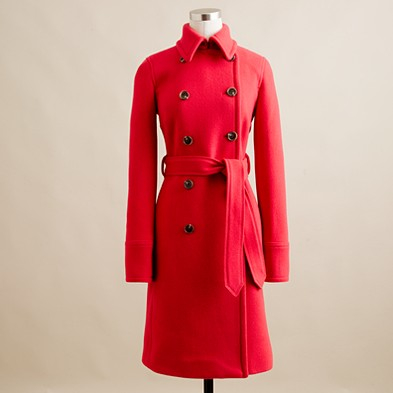 Okay, it might not be leather, but this J. Crew version for $325 bears a stunning resemblance.
This blurred birds print top is just $24, from… you guessed it, Forever21.
Easy looks to pull together on a budget, but worthy of any celebrity!