My Top 5 Rules for Estate Sales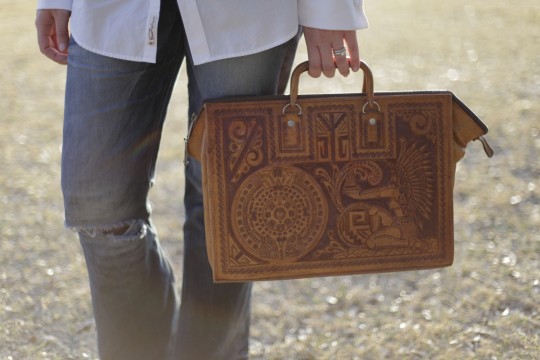 M
y favorite thing about estate sales is the total high you get when you find an amazing piece.  I'm pretty sure it's equivalent to a paleontologist uncovering a dinosaur that wouldn't have been appreicated if it was never found and given a second life.
The difference to me between an estate sale and a garage sale is that an estate sale is the pieces that someone held onto their whole life.  It must have been the dress that she met her husband in, a purse that she took on her favorite trip, or a pair of heels that made her feel beautiful.  Each of the pieces had a meaning deep in her heart that she could never part with.
Here are my top five rules for estate sale shopping…
1.  Never, Never, Never lay down something you might want
I just had this happen to my friend last week.  She laid down a purse that she wanted thinking no one would take it and when she turned around a lady already had it waiting in line to check out.  Learn from this.
2.  Check all over for stains, tears, and odors 
I don't know how many times I bought something thinking I could fix it when I got home.  But more than likely there's even more issues with the garment when you get it out in the light.  My best suggestion is to appreciate it's greatness but let it have a peaceful death.
3.  Don't be scared to make an offer lower than the listed price
The worst thing they can do is say no, but I have honestly never been told that.  They will at least haggle with you and come down from the original price.  The way I come up with the my offer price is think what I would want for it and what I feel comfortable paying.  Fair is fair.
4.  Have a plan
Look on estate sale sites for listings in your area.  My favorite is estatesales.net.  You can search by your city and also see pictures of the sale if they have them listed.  I then dump all the address into google map and route the stops in order by location.  Don't hesitate to stop at sales you spot along the way.
5.  Friends, breakfast, potty stop
Before starting your estate sale adventure grab a friend (hopefully someone with a different sense of style or at least a different size than you), get a yummy breakfast that fills you up without being disgustingly full, and don't forget to make a potty break before heading out (trust me there won't be restrooms available).
Follow these rules and you will be good to go.
Have fun and go hunting!