How To Wear A Plaid Shirt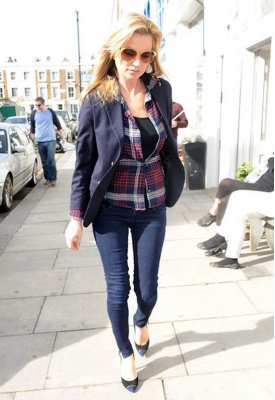 P
laid shirts have a been a wardrobe staple for as long as anyone can remember, but it can be tricky to find a way to wear it without looking like a lumberjack.  In fact, many men have expressed their dislike for plaid shirts on women because they find them too masculine, so the key to wearing plaid is to make it feminine and fun. First, to soften the look, don't be afraid to Try different materials. While plaid flannels are a great cool-weather staple, the print comes in a lot of other fabrics! From light-weight, sheer cotton to thick flannel, there are many options at every price point.
Next, Find tailored fits. Plaid shirts are notorious for looking boyish, and Nirvana grunge-esque, so When choosing a plaid shirt, it's important to pick a top that's not too roomy.  Afterall, you want to show off those feminine curves!  You can go a little longer or oversized if you're pairing it with leggings or skinny jeans, but I particularly like this look. It's soft and pretty, because this basic plaid shirt has a tailored fit.  It's fitted in all the right places, and the colors are very traditional.  Pair with a dressy, short black shirt and tights and it keeps the plaid shirt the focus of the outfit, but still keeps things girly.  You can add to the sexiness of the the masculine/feminine contrast with a long gold necklace or string of pearls, and you're appropriate for the office or a party.
My last bit of advice? Don't pair your plaid with cowboy boots or a hat unless you're going to be out on the ranch…keep it sexy and soft.
Rails Dana Button Down Plaid Shirt on Kate Moss ($128)
Here are a few more cute plaid shirt looks-click on each image for sizes and pricing.