Urbandillo Hobo Shrinks Your Life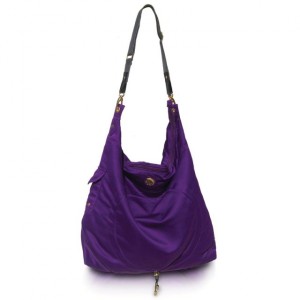 I
have a sickness.  It's called "packing far more than I will ever need on this trip" and then cramming so much into my carry-on bag or checked baggage that the zippers are popping off and the seams are bursting.  Can you relate?  I mean, a girl has to account for every possible wardrobe change, every mishap.  So  you can imagine my excitement when I came across the new Urbandillo website with not only this adorable and functional Hobo bag, but an entire online store of goodies that will make packing (i.e. "life") easier!
Here is a video of how it works: How To Shrink Your Urbandillo Bag
Pretty amazing stuff! According to the Urbandillo website, the idea came from designer Veronica realizing the need that she and her friends had for looking stylish, but they hated the hassles of carrying their layers when they weren't needed with their busy, on the go lives . "She felt strongly that the market lacked stylish, on-the-go apparel that was functional, but focused on fashion first and so innocently began designing her own line. Veronica sketched designs, made prototypes, filed patents and created an innovative line of fashion that she named Urbandillo."
I am already filling up my shopping cart with these inventive items.  With the Classic Hobo starting at just $69 ( it comes in black or a beautiful purple…Justin Bieber's favorite color!), you can make a small investment in the future of lighter packing.