Project Askari: Getting to Know Sweet Shirin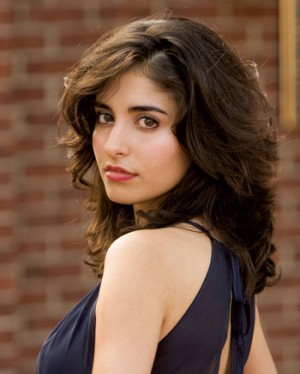 O
riginally from Richardson, Shirin Askari won the hearts of Project Runway devotees in Season 6, solidifying her as a talented fashion designer and Dallas celeb. Debuting her collection almost a year ago right here in Big D, the young designer's fashions were warmly recieved. Pocketbooks opened, and so did more doors to expanding the line futher.  Shirin was asked to cre­ate four designs incor­po­rat­ing Red Bull cans to show­case at Red Bull: Art of Can, and her trunk shows at local favorites like Elements had women rejoicing.  I asked the gracious designer a few questions to get a glimpse of her inspirations, her likes and dislikes, and of course, the celeb she would like to dress.
Shirin, when did you realize you wanted to become a fashion designer? 
When I was highschool… about the time when everyone starts asking you what you want to do with the rest of your life. I had been making my own clothes for a long time but I just did it for fun, I didn't think it was something I could do as a career.
In case someone was living under a rock and missed Project Runway Season 6, tell us: what are some of your accomplishments as a designer?
I think just being able to be a fashion designer in this time and economy is an accomplishment on its own. Getting into my first store or doing my first market was also pretty rewarding.
Whom do you consider a favorite designer?
My favorite designer right now is actually a shoe designer.. Nicholas Kirkwood's shoes are pieces of art.
Where can readers buy your clothes/jewelry?
They can buy it at stores such as Elements, Melanie Gayle, Betty Reiter, Fashion of Ruston, Sylvias or they can contact me through my website shirinaskaristore.com and order!
What was the very first designer piece you ever purchased for yourself?
I love vintage.. so one of the first designer pieces I bought was a vintage Christian Dior sweater.
We all have one….what is your trashiest television indulgence?
I hate to say it but… Gossip Girl!
Name the worst thing in your closet that you just can't give up.
The oompa loompa costume I made.
What do you believe makes a quality article of clothing?
Fabric and construction methods.
When you're done working and it's time to eat, where is your favorite place to go in Dallas?
I have a bad sweet tooth so….Yumilicious or Paciugo.
What matters to you most as a fashion designer?
Being about to give back.. I've started to donate a percentage of my sales to Scottish Rite Hospital.
What is your ritual to prepare right before a fashion shoot or show?
Before a show there is SO much to prepare. Fittings, alterations, styling…  I would like to say I go to a spa or get a manicure but thats just not the case.
When it's time for romance, what would you consider your ideal date?
There are so many "ideal" romantic dates I can think of… dinner and dancing or even staying in and playing boardgames can be romantic.
You have $500 to spend on anything you'd like.  What do you buy?
A plane ticket… I love to travel.
Who would you rather dress: Angelina Jolie or Natalie Portman?
Natalie Portman… because someone needs to pick that flower off her chest.
To see the new 2011 Spring/Summer collection, go to Shirin's website.  My recommendation?  Don't wait; her clothes are heating things up in Dallas and winter will be over before you know it.