Keeping Up With The Crum-An Interview with PlanB PR Founder, Bri Crum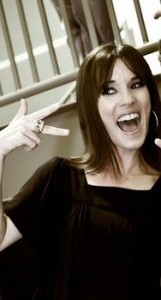 F
ashion wouldn't be what it is without the driving forces behind it in our city.  The best way to develop personal style is to study the style of those whom you admire.  So, I asked Bri Crum of Plan B PR to help connect me to her bevy of fashion forward friends and clients so we may all benefit from their collective wisdom. A style icon in her own right (and daughter-in-law to one of the most glamorous women in town, Yvonne Crum,) Bri has fulfilled her entrepreneurial dream by founding PLAN B PR, a boutique PR Firm that helps brands and individuals become a part of lifestyle and pop culture through creative, innovative and effective PR, events and sports/entertainment marketing. She built relationships with top companies and professional athletes in the action sports industry, and also worked as a sales consultant for a fashion designer for 7 years. Bri's background is also in event planning as she owned her own event planning business, Divine Celebrations and was F2 President for the non-profit organization The Fashionistas. Bri was project manager of many events including NBA All-Star Legends party, Shirin Askari Fashion Show, Fashion's Night Out with Barney's New York and the Sergey Ermakov Fashion Show 'Designing with a Vision' to name a few. She is also an ambassador to GLAMOUR magazine.
Bri will be helping me highlight the interesting people, places, and services of our stylish city over the coming months, and I couldn't be more excited. Since I am already a huge fan of her savoir-faire as a local celebrity, it's only fitting that I share with you the lovely lady behind the brand.
Bri, your wardrobe is amazing. What is your favorite piece in your closet? My Fendi booties
What was the first designer item you ever bought? Probably a pair of Chanel sunglasses…the ones with the blinged out C's. I remember watching MTV and seeing Jay Z wearing the same pair! I was so proud.
Who do you think is the best designer out there today? I think there are so many talented designers…I couldn't pinpoint one.
If you could spend the day with one fashion icon living or dead, who would it be? Audrey Hepburn
What do you love most about your job? I LOVE working with people and helping them succeed in their business. Nothing makes me happier than calling a client or partner and giving them news in which furthers their career!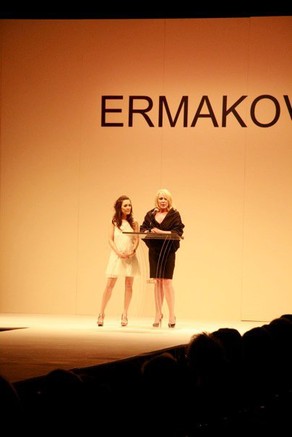 Describe your personal style. California hippie girl at heart…with a bit of rock n roll and high fashion.
M&M's or Reese's Pieces? M&M's for sure…with a dr.pepper:)
You have $500 to spend on anything you'd like.  What do you buy? An ipad! It's next on my list…no more paper press books…it's all going on an ipad!
We all have one….what is your trashiest television indulgence? ALL The Real Housewives Shows. Oh…and Jersey Shore.
Name the worst thing in your closet that you just can't give up. My uggs!
As the mom of a toddler, what would you say is your best parenting tip? Don't try to keep up with "The Jones'". Be yourself, teach your child to be themselves and love a lot! Each family raises their children in a different way…and that's great! We've always traveled, been spontaneous and lived a bit untraditionally. And Samantha is very well-rounded because of it. Our 3 year old has been to pro skate contests, concerts, fashion shows….lived in a cottage at the beach, in a condo at the lake and now in a loft in downtown Dallas. I love teaching her diversity. And we just LOVE eachother A LOT! Our child gets lots of hugs and kisses.
What blog do you adore reading? I would say it's between Apartment Therapy, Global Grind and Daily Beast.
Are there some valuable lessons you learned in 2010? Don't EVER give up. Pursue your dreams and don't let others try to take you down. Follow your heart and you will be fine…
What plans do you have for your company in 2011? I just want to keep working hard and have success for all my clients. I hope to sustain what we are currently doing…and double our team in 2012.
We will be updating you with more from Bri, but for now go get the scoop on Plan B PR at www.planb-pr.com.
Tweet: @PLANbPR
Facebook: PLAN B PR