Calling all Local Designers! Casting for the Designer's Choice Fashion Preview is this Saturday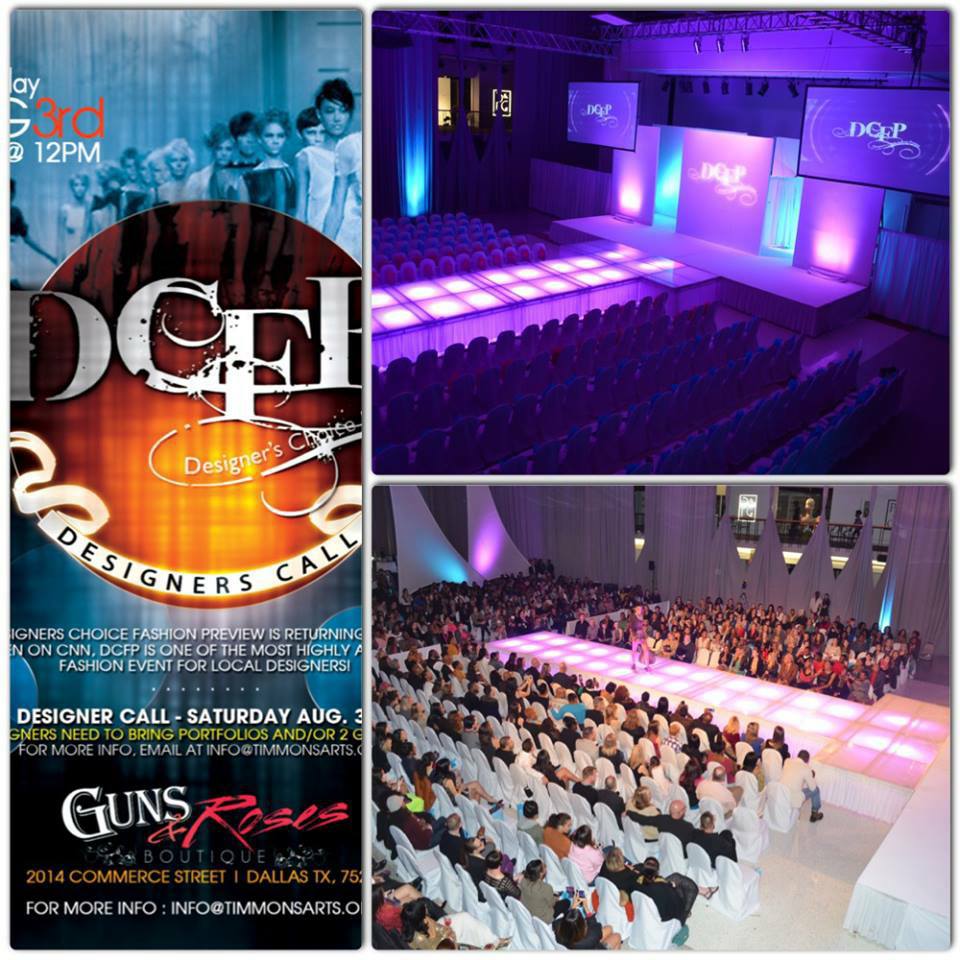 I
f you are a local designer who's ready share your work on the runway make sure to be at Guns & Roses Boutique this Saturday. Starting at 12 p.m. and finishing at 2 p.m. the Designer's Choice Fashion Preview will be holding their casting call for its 2013 fashion show and will be looking for designers who specialize in couture, contemporary, and street wear. Applicants are asked to bring either a look book or a model to be reviewed for consideration.
The Designer's Choice Fashion Preview brings hundreds of guests to the Grand Pavilion at the Dallas Trade Mart, showcasing both nationally-acclaimed designers as well top local talent. Mixing local talent with celebrity hosts and guests,  DCFP generates a lot of buzz each year, giving the event and it's designers national exposure. In past years DCFP hosts and participants have included Korto Momolu of Project Runway, supermodel Tyson Beckford and Reco Chapple from Bravo Television's The Fashion Show.
It's no secret that one of the most important things you have to do as a fashion designer is to gain exposure, and the Designer's Choice Fashion Preview gives you a chance to make that happen on an international scale. So get your portfolio together or your model lined up and be at Guns & Roses Boutique 12 p.m. sharp and start making it happen.