Traffic LA to open March 7 as the first new retailer in Joule Expansion
T
raffic LA, a contemporary designer boutique, will have its soft opening for their men's store on March 7,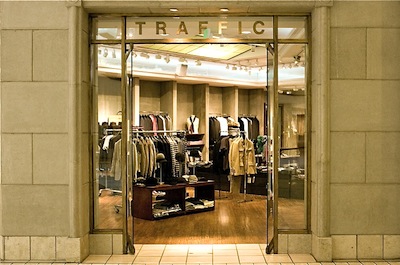 and officially become the first retail store to open as part of the Joule expansion. The $78 million project has been referred to as the downtown Dallas shopping renaissance; apart from Neiman Marcus of course. The expansion will include new dining and event space, the Tarchen Library Bookstore, TenOverSix, Espa Spa, and more to be completed this spring.
Since opening its Hollywood Blvd. doors in the 1970s, Traffic LA has become one of the most popular retail stores among Hollywood actors and rock stars. The upscale men's and women's apparel store feature designers such as Dolce & Gabbana, Costume National, Vivienne Westwood, Paul Smith, Comme des Garcons and more.
The store will occupy three spaces for their men's store, their women's store, and their specialty shop, Play Commes de Garcons.