The Pin Show Puts an Alternative Spin on Your Average Fashion Show
W
hen people ask just exactly what The Pin Show is, the answers usually go something like, "You never know, but you can't miss it."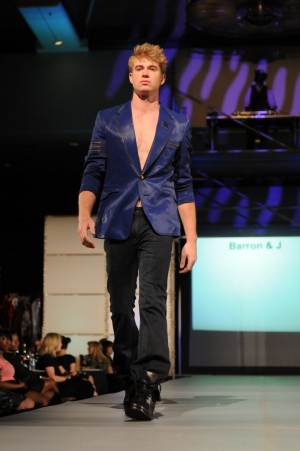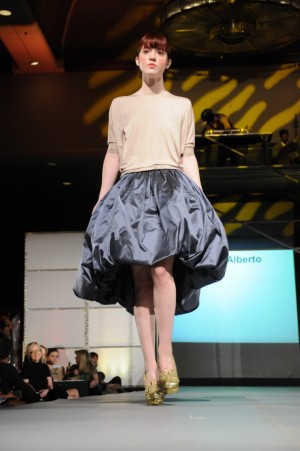 It's technically a fashion show. There will be plenty of designers and models on the runway, but there will also be live music by The Danny Church Band, food trucks like Nammi Truck, two bars stationed out of fire trucks, all with a view of the Margaret Hunt Hill Bridge. After winning the 2012 Dallas Observer Best Fashion Show Award, you know the creative minds behind The Pin Show are going to do it big.
Big it shall be, but it will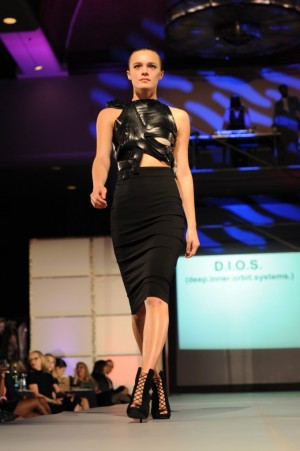 be a little different from last year's event. The Pin Show is going back to its roots, finding a home in a more alternative location than last year's spot at The Fairmont Dallas in the Regency Ballroom. Executive Director Bryan Embry and Founder and Executive Producer Julie McCullough plan to take the show back to street level, transforming the Green Warehouse in West Dallas into an enchanting workroom turned fashion runway.
It's a unique fashion experience that you might expect for big name, high-end fashion designers, but this show is all about the next big thing. You may not be at the Marc Jacobs show at New York Fashion Week, but you'll still find that same attention to detail and level of quality at The Pin Show.
Obviously, it's going to be a great time, but the main reason you need to mark February 23 on your calendar with a big red Sharpie is that the show supports locally produced, independent fashion. Notable past designers include James Martinez, recent Project Runway contestant, Nha Khanh, Ashlee Brooks, and Barron & J. The Pin Show then works with those designers all year long and supports them on their different endeavors.
One last reason to get psyched for the year's best fashion show: guys love it. According to founder Julie McCullough, "They come for their girlfriends and then have a blast."
Sold.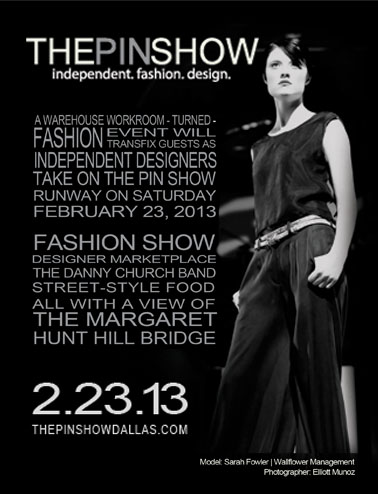 For more information on The Pin Show team, designers, and event information, please visit The Pin Show website or Facebook.